Plus, Michael settles into the chair and Captain's quarters
It turns out that programmable matter and detached nacelles weren't the only perks Discovery received with its 3189 refit. It turns out Starfleet also wants to make sure crew morale stays high. After all, a cataclysmic event like The Burn probably hasn't been kind in that department for the past one hundred or so years. Hence, the addition of the USS Discovery's brand new bar.
The design, rivaling that of Ten Forward or even Quarks, is sleek and modern; an excellent place to get away while dealing with the realization your ship just came across the next galaxy threatening anomaly. Check it for yourself with these brand new promo images, as well as character portraits for Dr. Culber, Commander Stamets, Adira, Saru, and the Captain herself, Michael Burnham. Oh, and don't forget about Grudge...she's a queen.
Discovery Season Four Character Portraits:
Blu Del Bario as Ensign Adira Tal
Sonequa Martin-Green as Captain Michael Burnham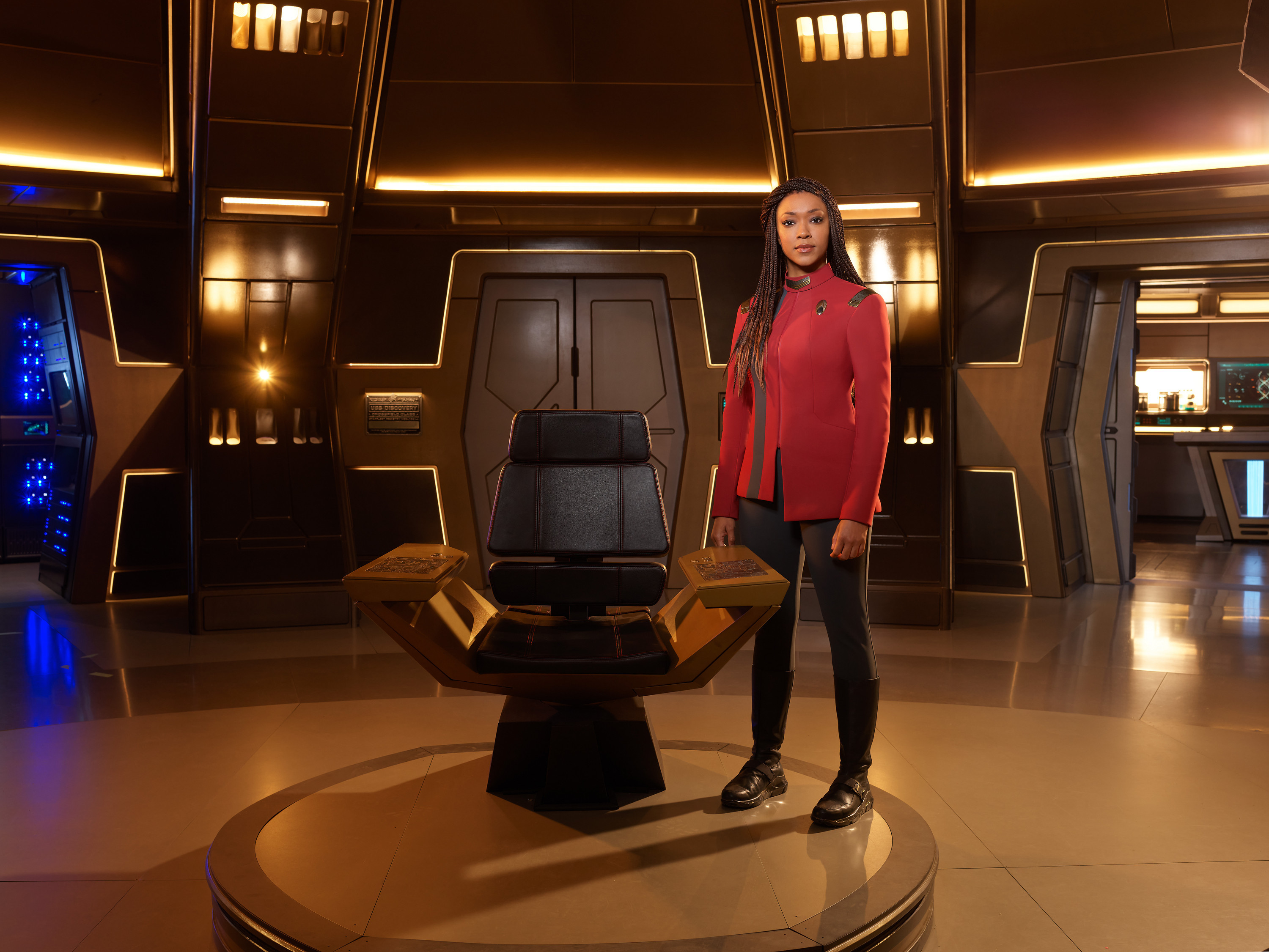 Wilson Cruz as Dr. Hugh Culber 
Her Royal Highness, Grudge
Doug Jones as Captain Saru
Wilson Cruz as Hugh Culber and Anthony Rapp as Paul Stamets
Anthony Rapp as Commander Stamets