Someone Really Needs to Do Shaw a SOLID...
See what I did there? Yeah, it's not my best work, but this week's episode of Star Trek Picard not only marks the show's halfway point but one of the season's best episodes to date. Judging by the title, it's not hard to put a few things together here, especially when changelings are involved. Here is the official synopsis for "Imposters."
Caught by Starfleet and facing court martial, paranoia grows as Picard struggles to uncover whether a prodigal crewman from his past has returned as an ally – or an enemy hellbent on destroying them all.
Make sure you tune in for this one! We're going to have a lot to talk about. Same bat place same bat time. 9:30 PM ET over on YouTube. That's enough of me; check out these 13 images from "Imposters" and theorize away!
"Imposters" Episode Images:
Michael Dorn as Worf and Michelle Hurd as Raffi Musiker - Photo Credit: Trae Patton/ Paramount+.
Michael Dorn as Worf and Michelle Hurd as Raffi Musiker - Photo Credit: Trae Patton/ Paramount+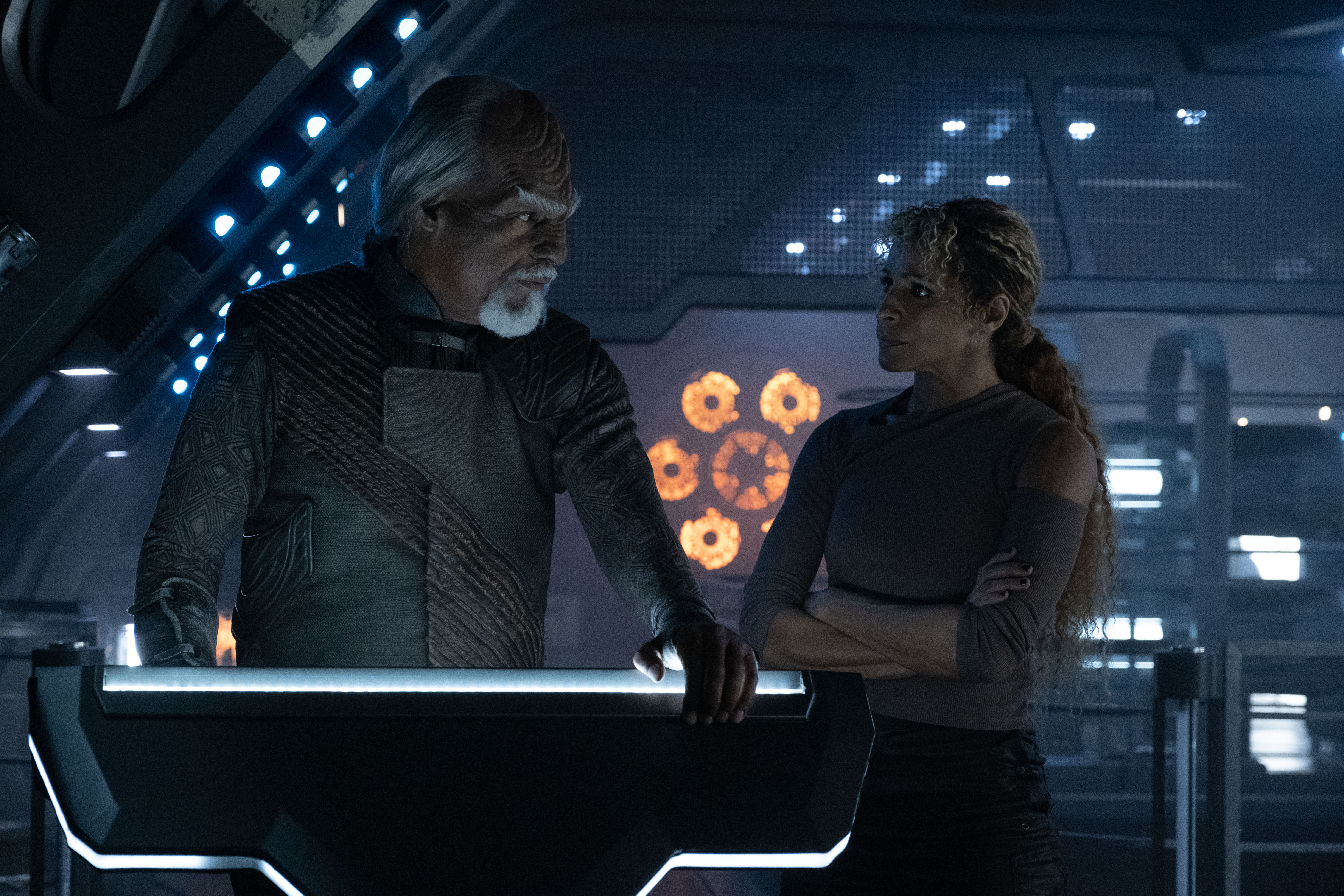 Michael Dorn as Worf and Michelle Hurd as Raffi Musiker - Photo Credit: Trae Patton/ Paramount+
Jonathan Frakes as Will Riker - Photo Credit: Trae Patton/ Paramount+
Patrick Stewart as Picard and Jonathan Frakes as Will Riker - Photo Credit: Trae Patton/ Paramount+
Todd Stashwick as Captain Liam Shaw and Jeri Ryan as Seven of Nine - Photo Credit: Trae Patton/ Paramount+
Jonathan Frakes as Will Riker - Photo Credit: Trae Patton/ Paramount+
Patrick Stewart as Picard and Jonathan Frakes as Will Riker - Photo Credit: Trae Patton/ Paramount+
Jin Maley as Kova Rin Esmar - Photo Credit: Trae Patton/ Paramount+
Patrick Stewart as Picard - Photo Credit: Trae Patton/ Paramount+
Jeri Ryan as Seven of Nine - Photo Credit: Trae Patton/ Paramount+
Michelle Hurd as Raffi Musiker - Photo Credit: Trae Patton/ Paramount+
Jeri Ryan as Seven of Nine, Patrick Stewart as Picard, Jonathan Frakes as Will Riker, and Todd Stashwick as Captain Liam Shaw - Photo Credit: Trae Patton/ Paramount+