No Tal Shiar Here...we promise...
Yeah, we're not sure how accurate that statement is, but we can guarantee that we have 18 new images to share with you from Thursday's Thanksgiving edition of Star Trek Prodigy. Here is the official synopsis for episode 115, "Masquerade."
Trapped in the Neutral Zone, the crew encounters a rogue geneticist who sheds light on Dal's past.
"Masquerade" is written by Nikhil S. Jayaram and directed by Sung Shin.
No live show this week! We hope for those listeners and collective members in the United States that you get to spend some quality time with your family this Thanksgiving. Our pod reviewing "Masquerade" will drop on Thanksgiving morning at 9 AM ET. Jolan Tru! Alright, we're decloaking these images. Enjoy!
"Masquerade" Episode Images:
Ella Purnell as Gwyn, Jason Mantzoukas as Jankom Pog, Rylee Alazraqui as Rok-Tahk, Billy Campbell as Thadiun Okona, Angus Imrie as Zero, Ella Purnell as Gwyn, and Brett Gray as Dal
Jameela Jamil as Ensign Asencia and John Noble as The Diviner
Rylee Alazraqui as Rok-Tahk and Dee Bradley Baker as Murf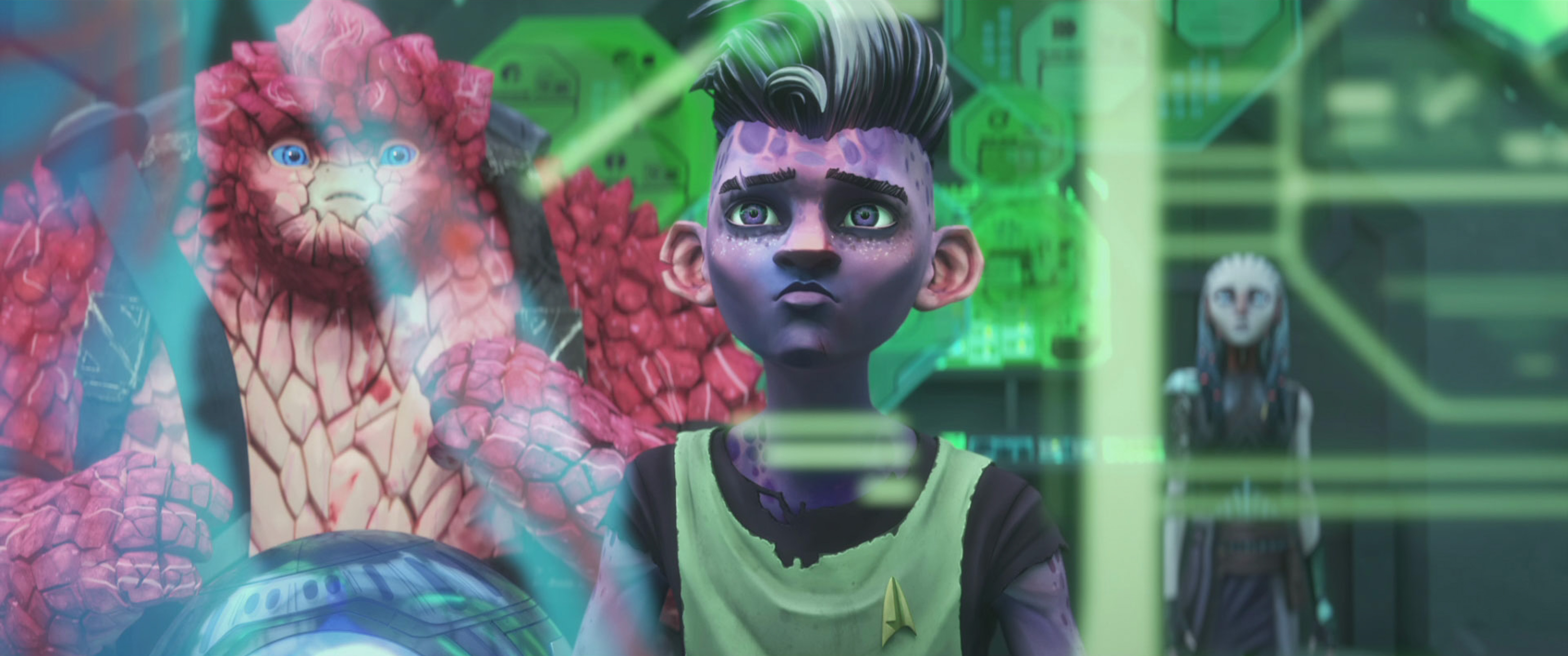 Rylee Alazraqui as Rok-Tahk and Brett Gray as Dal
Dee Bradley Baker as Murf
Brett Gray as Dal
Brett Gray as Dal, Rylee Alazraqui as Rok-Tahk, Angus Imrie as Zero, and Ella Purnell as Gwyn
Brett Gray as Dal, Ella Purnell as Gwyn, Kate Mulgrew as Janeway, Jason Mantzoukas as Jankom Pog, and Rylee Alazraqui as Rok-Tahk
Brett Gray as Dal, Billy Campbell as Thadiun Okona, Rylee Alazraqui as Rok-Tahk, Angus Imrie as Zero, and Ella Purnell as Gwyn
Jason Mantzoukas as Jankom Pog, Rylee Alazraqui as Rok-Tahk, Billy Campbell as Thadiun Okona, Brett Gray as Dal, Kate Mulgrew as Janeway, and Ella Purnell as Gwyn
Daveed Diggs as Commander Tysess and Kate Mulgrew as Janeway
Brett Gray as Dal, Kete Mulgrew as Janeway, Billy Campbell as Thadiun Okona, and Jason Mantzoukas as Jankom Pog
Kate Mulgrew as Janeway
Brett Gray as Dal and Ella Purnell as Gwyn
Jason Mantzoukas as Jankom Pog
Jason Mantzoukas as Jankom Pog
Brett Gray as Dal and Amy Hill as Dr. Jago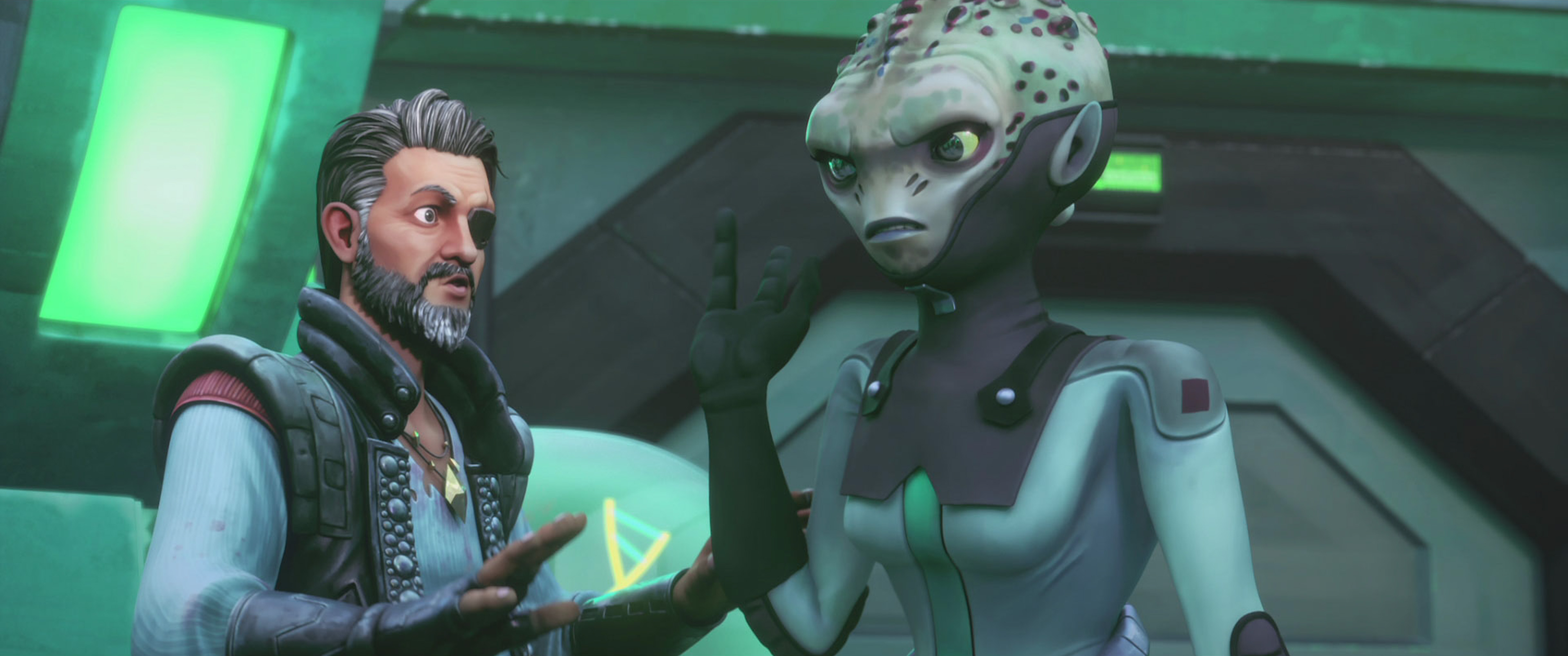 Billy Campbell as Thadiun Okona and Amy Hill as Dr. Jago