In space, no one can hear you scream.
Get that blanket ready and be ready to snuggle up close to your bestie; the penultimate episode of Strange New Worlds season one is not for the faint of heart. This week, the tone switches over from fantasy to sci-fi horror. Here is the official synopsis for "All Those Who Wander."
The U.S.S. Enterprise crew comes face-to-face with their demons – and scary monsters too – when their landing party is stranded on a barren planet with a ravenous enemy.
"All Those Who Wander" is written by Davey Perez and directed by Christopher J. Byrne.
If you manage to get out from under the covers after this one, join the SNP crew LIVE on Twitch this Thursday at 9:30 PM ET as we review this thrill ride of an episode. We know we've wet your appetites; check out these awesome photos from "All Those Who Wander."
"All Those Who Wander" Episode Images:
Dan Jeannotte as Samuel Kirk and Anson Mount as Pike - Photo Cr: Marni Grossman/Paramount+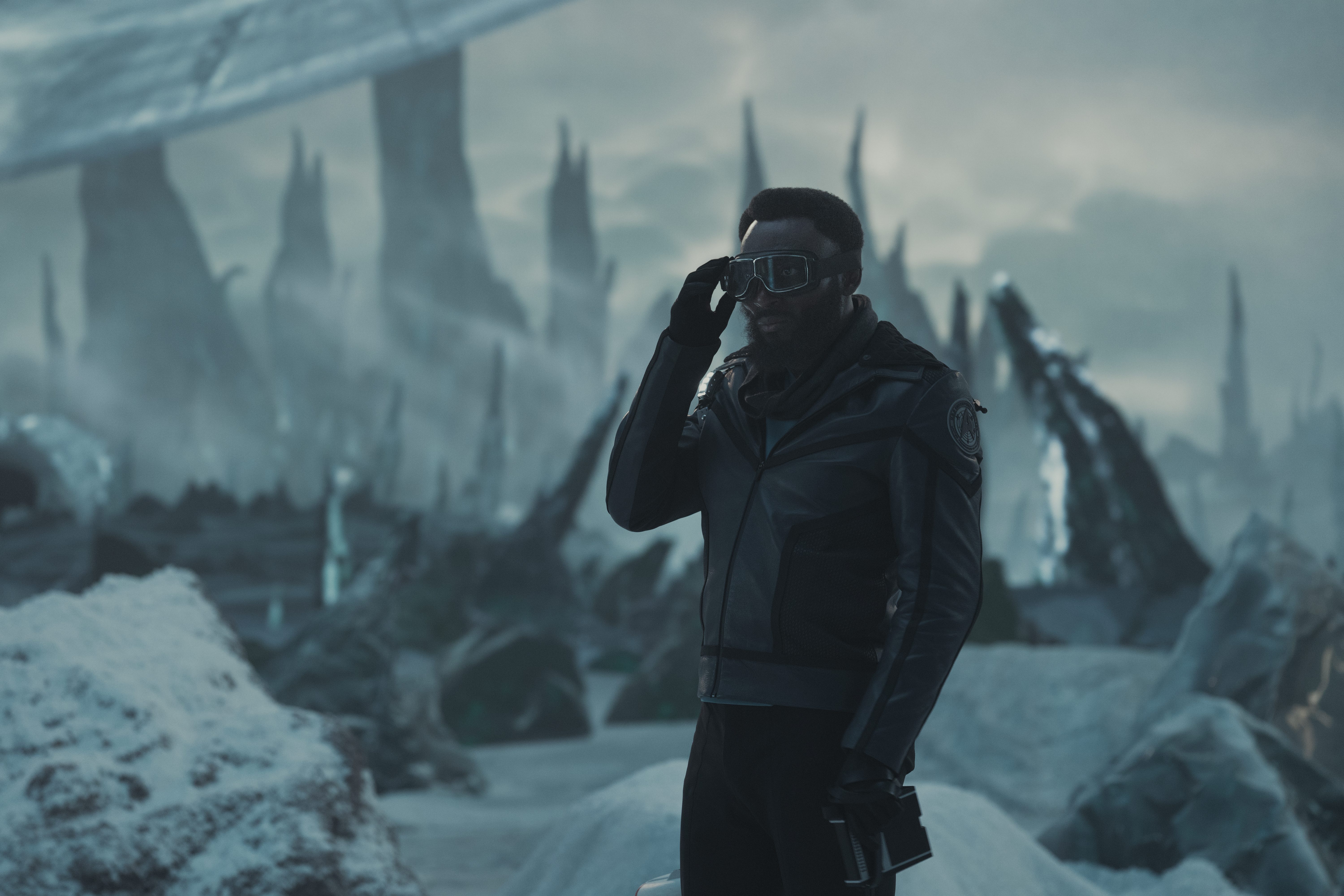 Babs Olusanmokun as M'Benga - Photo Cr: Marni Grossman/Paramount+
Dan Jeannotte as Samuel Kirk, Ethan Peck as Spock, Jess Bush as Nurse Chapel, and Jessica Danecker as Cadet Chia - Photo Cr: Marni Grossman/Paramount+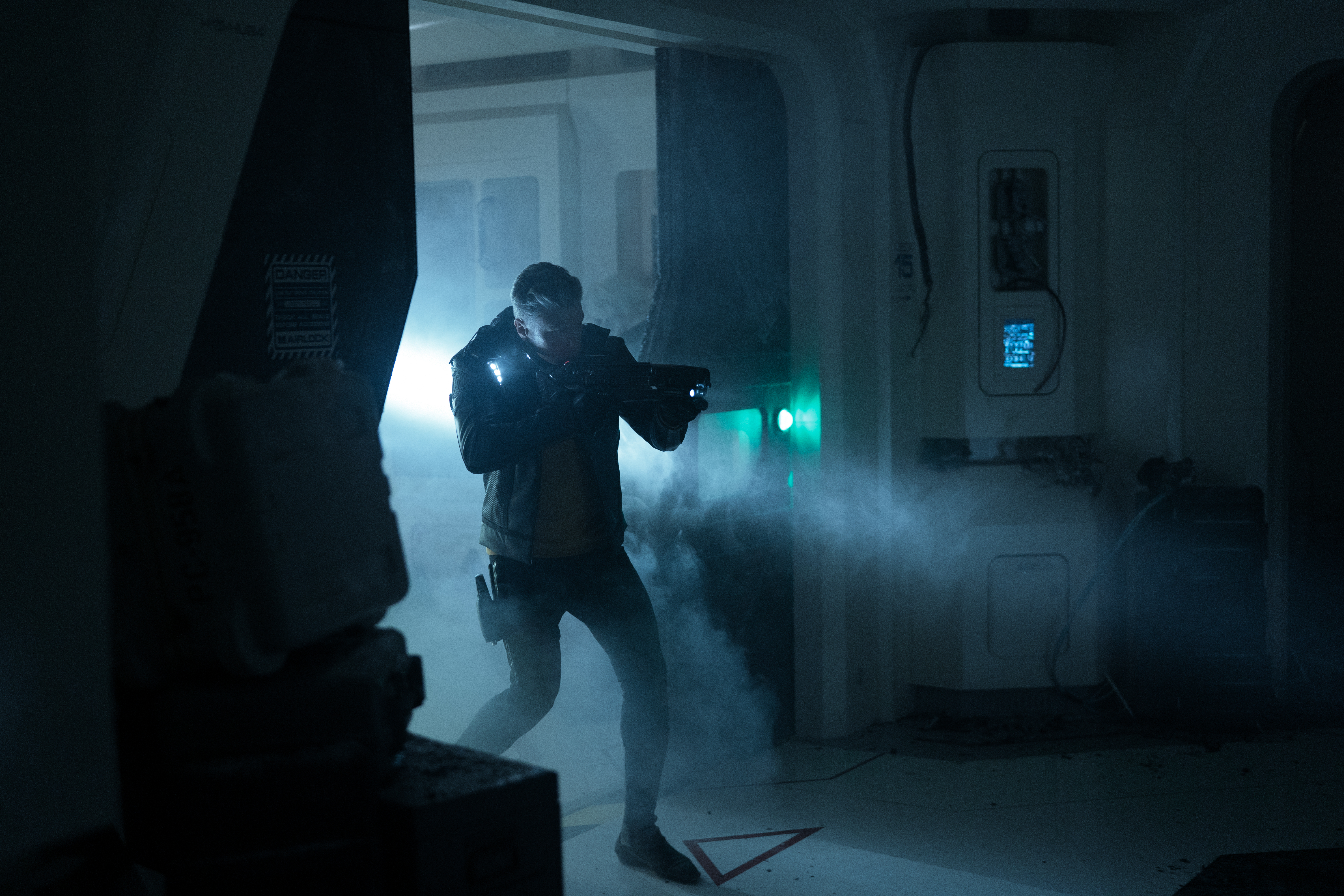 Anson Mount as Pike - Photo Cr: Marni Grossman/Paramount+
Jess Bush as Nurse Chapel and Carlos Albornoz as Buckley - Photo Cr: Marni Grossman/Paramount+
Babs Olusanmokun as M'Benga - Photo Cr: Marni Grossman/Paramount+
Bruce Horak as Hemmer - Photo Cr: Marni Grossman/Paramount+
Bruce Horak as Hemmer - Photo Cr: Marni Grossman/Paramount+
Bruce Horak as Hemmer and Celia Rose Gooding as Uhura - Photo Cr: Marni Grossman/Paramount+
Bruce Horak as Hemmer - Photo Cr: Marni Grossman/Paramount+
Anson Mount as Pike - Photo Cr: Marni Grossman/Paramount+
Celia Rose Gooding as Uhura - Photo Cr: Marni Grossman/Paramount+
Ethan Peck as Spock - Photo Cr: Marni Grossman/Paramount+
Bruce Horak as Hemmer - Photo Cr: Marni Grossman/Paramount+
Christina Chong as La'an - Photo Cr: Marni Grossman/Paramount+
Ethan Peck as Spock - Photo Cr: Marni Grossman/Paramount+
Celia Rose Gooding as Uhura - Photo Cr: Marni Grossman/Paramount+
Christina Chong as La'an, Anson Mount as Pike, and Celia Rose Gooding as Uhura - Photo Cr: Marni Grossman/Paramount+
Bruce Horak as Hemmer of - Photo Cr: Marni Grossman/Paramount+
Anson Mount as Pike - Photo Cr: Marni Grossman/Paramount+
Melissa Navia as Ortegas - Photo Cr: Marni Grossman/Paramount+
Rebecca Romijn as Una and Jennifer Hui as Ensign Christine - Photo Cr: Marni Grossman/Paramount+
Anson Mount as Pike - Photo Cr: Marni Grossman/Paramount+
Babs Olusanmokun as M'Benga - Photo Cr: Marni Grossman/Paramount+
Ethan Peck as Spock - Photo Cr: Marni Grossman/Paramount+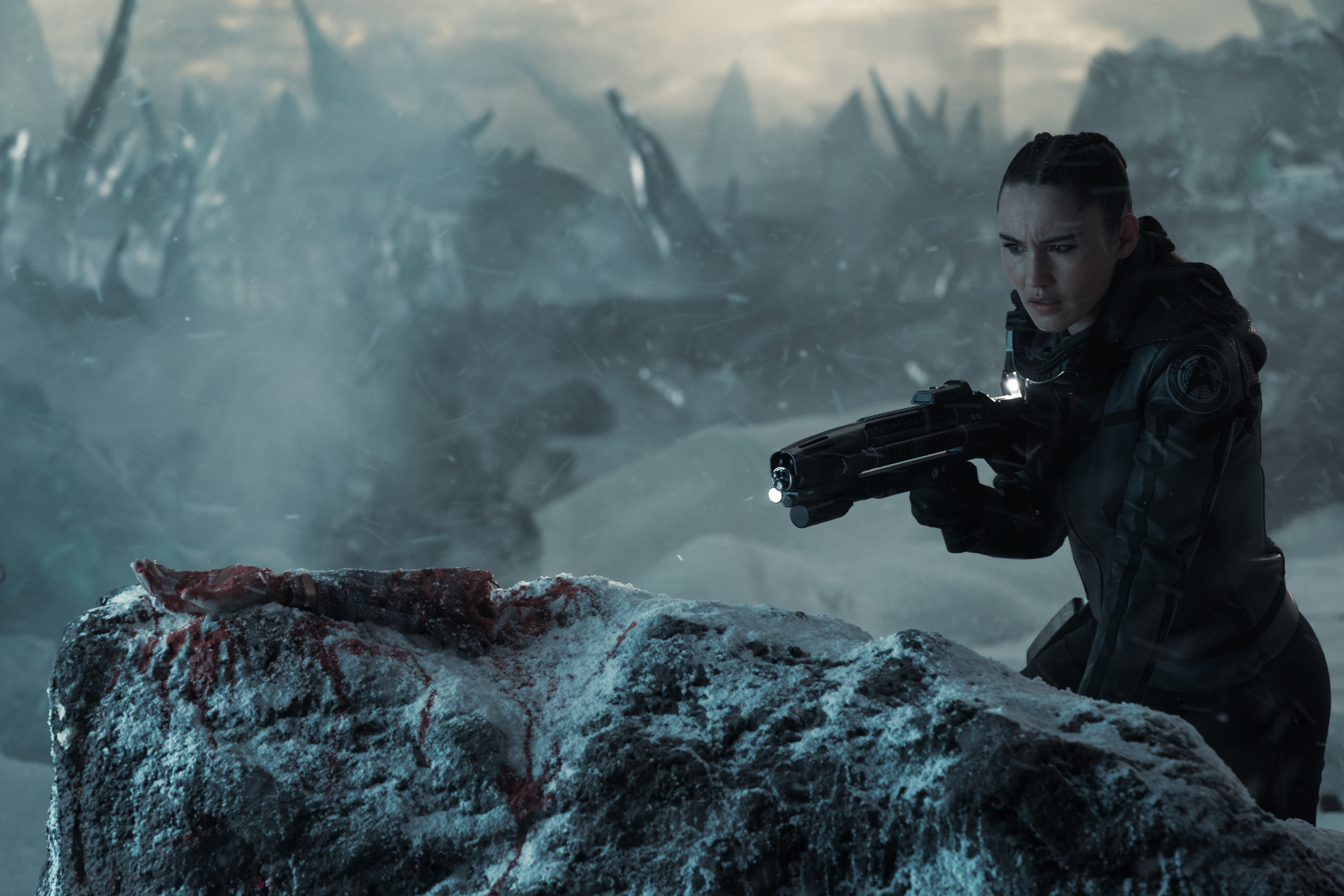 Christina Chong as La'an - Photo Cr: Marni Grossman/Paramount+
Anson Mount as Pike - Photo Cr: Marni Grossman/Paramount+
Celia Rose Gooding as Uhura - Photo Cr: Marni Grossman/Paramount+
Anson Mount as Pike, Babs Olusanmokun as M'Benga, Celia Rose Gooding as Uhura, Christina Chong as La'an, and Bruce Horak as Hemmer - Photo Cr: Marni Grossman/Paramount+
Bruce Horak as Hemmer - Photo Cr: Marni Grossman/Paramount+
Ethan Peck as Spock and Dan Jeannotte as Samuel Kirk- Photo Cr: Marni Grossman/Paramount+
Bruce Horak as Hemmer and Celia Rose Gooding as Uhura - Photo Cr: Marni Grossman/Paramount+