Just like that, we've hit the back half of 
Picard's 
second season.
Time is running out for Picard and his team to fix the future. With Q actively trying to prevent Renee Picard from completing her mission to Europa, the crew must find a way to keep the future intact and convince Renee to go ahead with the launch. Check out the synopsis for tomorrow's brand new episode of Star Trek Picard, "Two of One."
With the help of Tallinn, Picard and the crew infiltrate a gala on the eve of a joint space mission, to protect one of the astronauts they believe to be integral to the restoration of the timeline – Renee Picard. Kore makes a startling discovery about her father's work.
"Two of One" is written by Cindy Appel & Jane Maggs and directed by Jonathan Frakes.
Strange New Pod is headed to Mission Chicago! We will not have a twitch stream tomorrow night but stay tuned for details on our Twitter and Instagram accounts about where we will be recording tomorrow night's episode! Now grab a martini and check out these images from Picard Episode 206.
"Two of One" Episode Images:
Patrick Stewart as Picard and Orla Brady as Laris 
Patrick Stewart as Picard and Orla Brady as Laris 
Allison Pill as Jurati
Jeri Ryan as Seven of Nine and Michelle Hurd as Raffi 
Penelope Mitchell as Renee Picard of the Paramount+ 
Allison Pill as Jurati 
Allison Pill as Jurati 
Penelope Mitchell as Renee Picard 
Patrick Stewart as Picard and Penelope Mitchell as Renee Picard 
Penelope Mitchell as Renee Picard and Patrick Stewart as Picard 
Patrick Stewart as Picard 
Patrick Stewart as Picard 
Patrick Stewart as Picard 
Penelope Mitchell as Renee Picard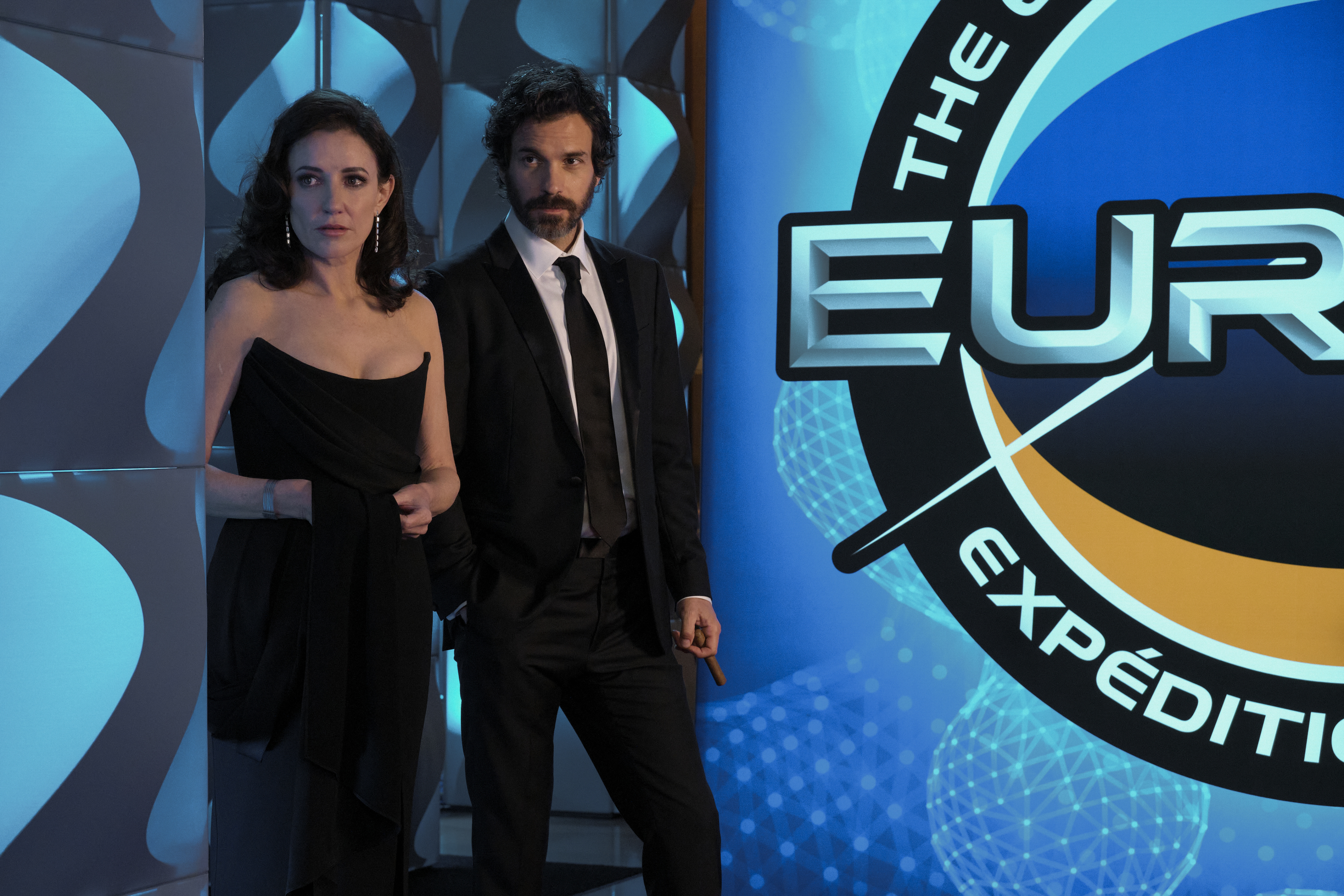 Orla Brady as Laris and Santiago Cabrera as Rios
Santiago Cabrera as Rios 
Patrick Stewart as Picard and Penelope Mitchell as Renee Picard 
Patrick Stewart as Picard and Penelope Mitchell as Renee Picard 
Patrick Stewart as Picard and Penelope Mitchell as Renee Picard