This week, the D.M.A. (Dark Matter Anomaly) is back at the forefront with evacuations, scientists, and even a little Kovich mixed in there.
Oh, and did we see Jett Reno in that preview? We certainly hope so. Here's the synopsis for Episode 405 of Star Trek Discovery, "The Examples."
Burnham and Book race to evacuate a group of stranded colonists in the anomaly's path as one of the Federation's brightest scientists comes aboard the U.S.S. Discovery to do high-stakes research with Saru and Stamets.
"The Examples" is written by Kyle Jarrow and directed by Lee Ross.
Don't forget to join us as always live on our Twitch subspace channel this Thursday at 9:30 PM ET as we review the episode in detail. In the meantime, check out these 17 images from the episode!
"The Examples" Episode Images:
Anthony Rapp as Stamets and Doug Jones as Saru 
Shawn Doyle as Ruon Tarka 
Doug Jones as Saru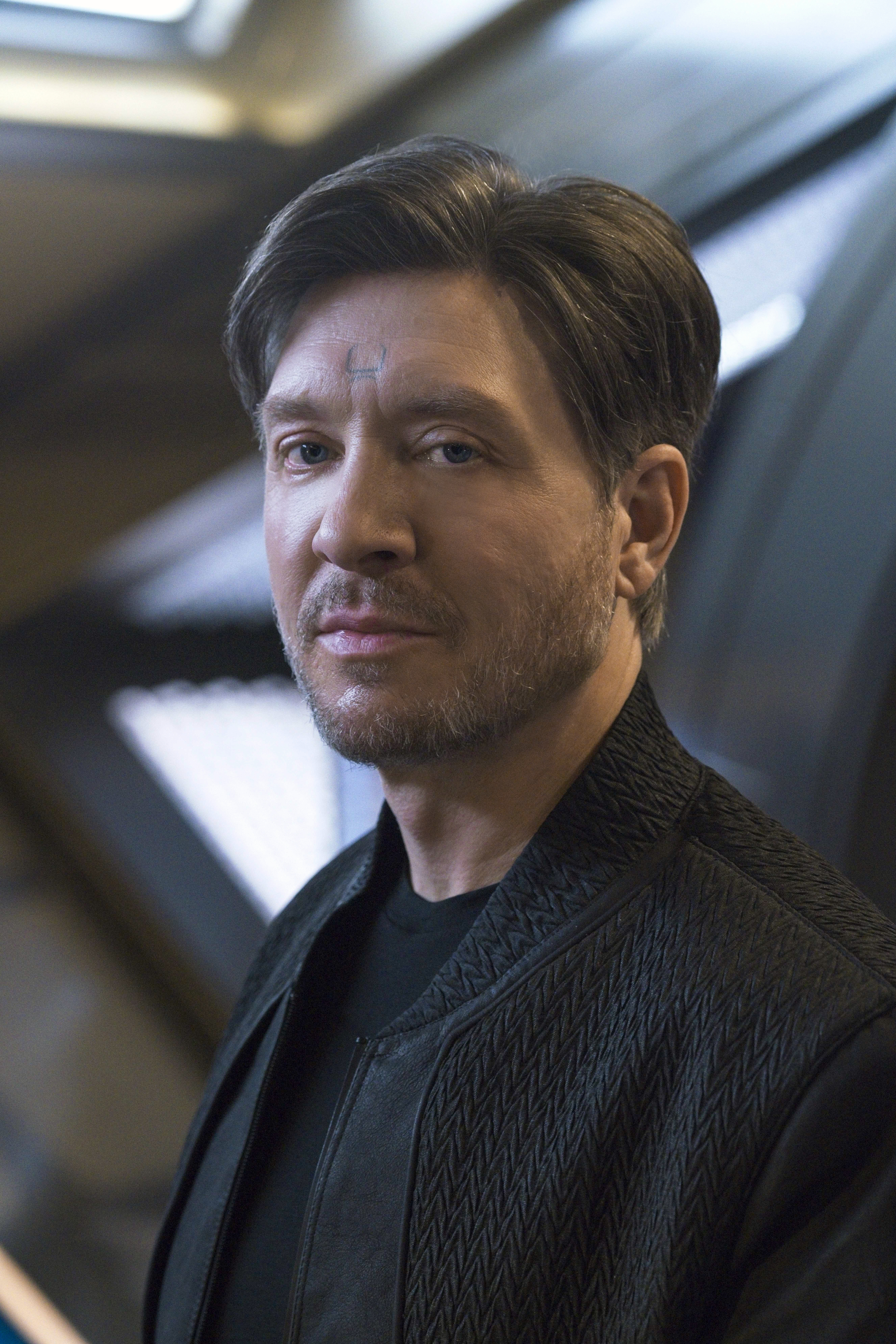 Shawn Doyle as Ruon Tarka 
Wilson Cruz as Culber and Anthony Rapp as Stamets
David Ajala as Book and Shawn Doyle as Ruon Tarka 
David Ajala as Book
Doug Jones as Saru and David Benjamin Tomlinson as Linus 
Doug Jones as Saru and David Benjamin Tomlinson as Linus
Shawn Doyle as Ruon Tarka, Doug Jones as Saru and Anthony Rapp as Stamets 
Doug Jones as Saru 
Doug Jones as Saru and Sonequa Martin-Green a Burnham
Sonequa Martin-Green a Burnham 
A look at a new species on the bridge ofDiscovery
David Cronenberg as Kovich and Wilson Cruz as Culber
David Cronenberg as Kovich 
David Cronenberg as Kovich