by the ASNP Crew
A Klingon title? What does it mean? We'll fill you in. "wej Duj" translates to "three ships." To find out why you'll have to wait until the episode hits subspace, we mean Paramount+, this Thursday. Don't go grabbing your bat'leth, we have six preview images, plus the synopsis to share with you.
Boimler tries to find a bridge buddy while the U.S.S. Cerritos crew has down time during a long warp trip.
Season two, episode nine is written by Kathryn Lyn and directed by Bob Suarez. As always, join us Thursday night over on Twitch for our LIVE review and reaction.
Lunch looks delicious. What's got Tendi (Noël Wells) so anxious?
Pottery night doesn't look like it's up Boimler's (Jack Quaid) alley...
Where is Bones with his beans?
Obviously, there was no Spock to catch Bradword 
Who doesn't love training with their mother?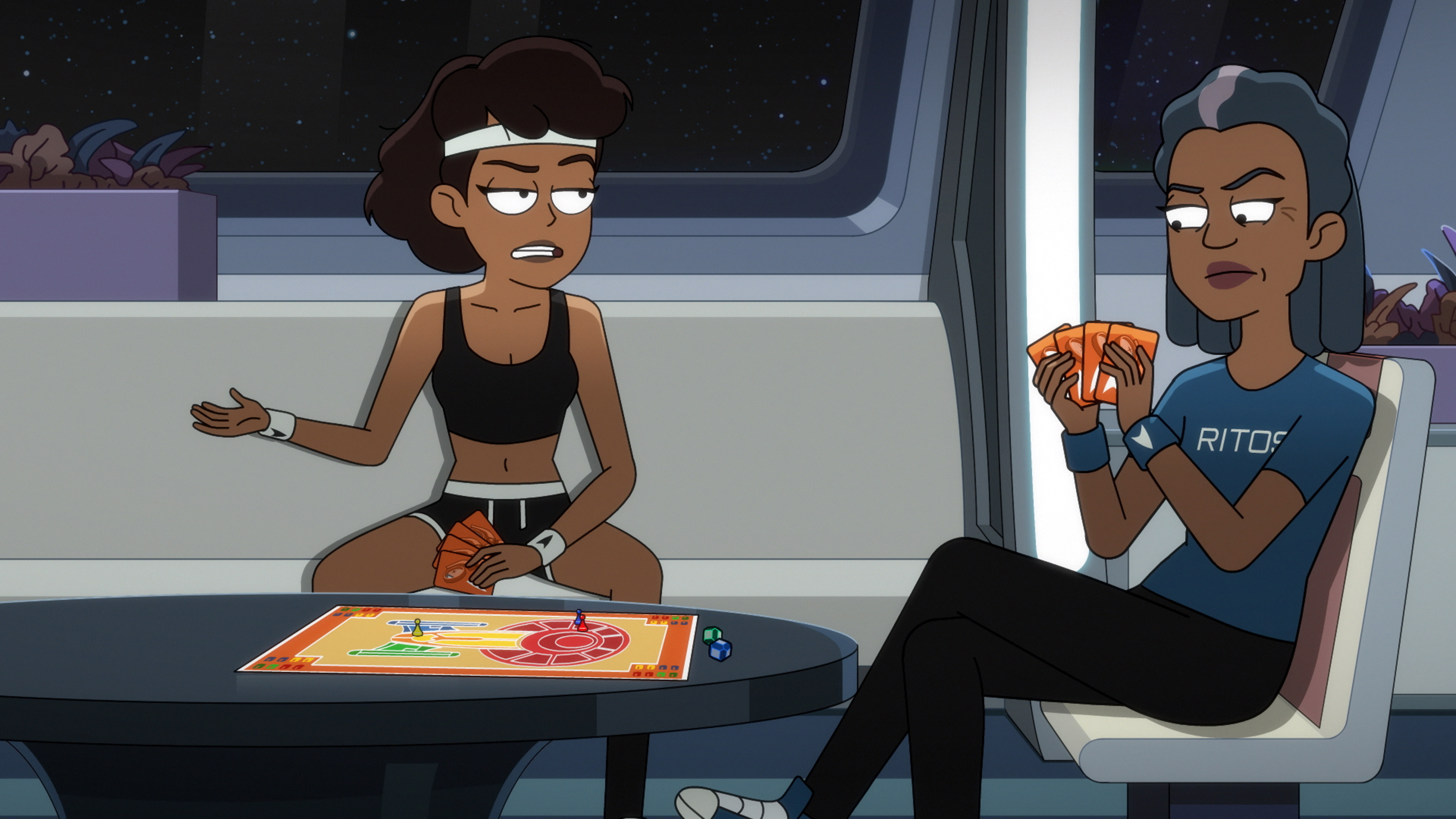 Okay, that Cerritos Sorry board though...