Hello listeners and Collective members, new, old, and potential. Here is a breakdown of our new Patreon perks. We'll try to explain some of the new perks as best we can, and why some other stuff is leaving. As always, we really appreciate A. your support, and B. any suggestions to improve the Patreon Collective Experience even more.
Lower Decks Tier: $1
1. Thank you for your support!
2. Access to our Private Patreon Collective Discord Channel
3. Episode suggestions via that channel
*Nothing has changed here at all. Great base tier if you just want to show us a little bit of love every month.
Ready Room Tier: $2
1. Two "A Strange New Pod" stickers
2. Access to our new themed Patreon Collective exclusive bonus podcasts
3. A personal shout-out in each of our main episodes
4. Give us episode suggestions via the private Patreon Collective Discord Channel
5. Quarterly exclusive sticker designed by Erik
6. Voicemail! Leave us a message (via our website) with your Trek hot take and we will play it on the show and either roast or deep dive it
*So, what went away here? For one thing, we're saying goodbye to Drunk Space Nine. We just didn't feel it was working content-wise, and it's been a bit too chaotic. DS9 is going to be replaced by a monthly bonus pod that's a lot more personable. More book clubs, more two-person pods. Erin is already itching to do a one on one topic with Hawk. Also, Merch discounts are temporarily gone as we switch storefronts. The Voicemail participant will be drawn every month. If you like the idea better of just leaving them as you go, and us picking one randomly, we can try that too.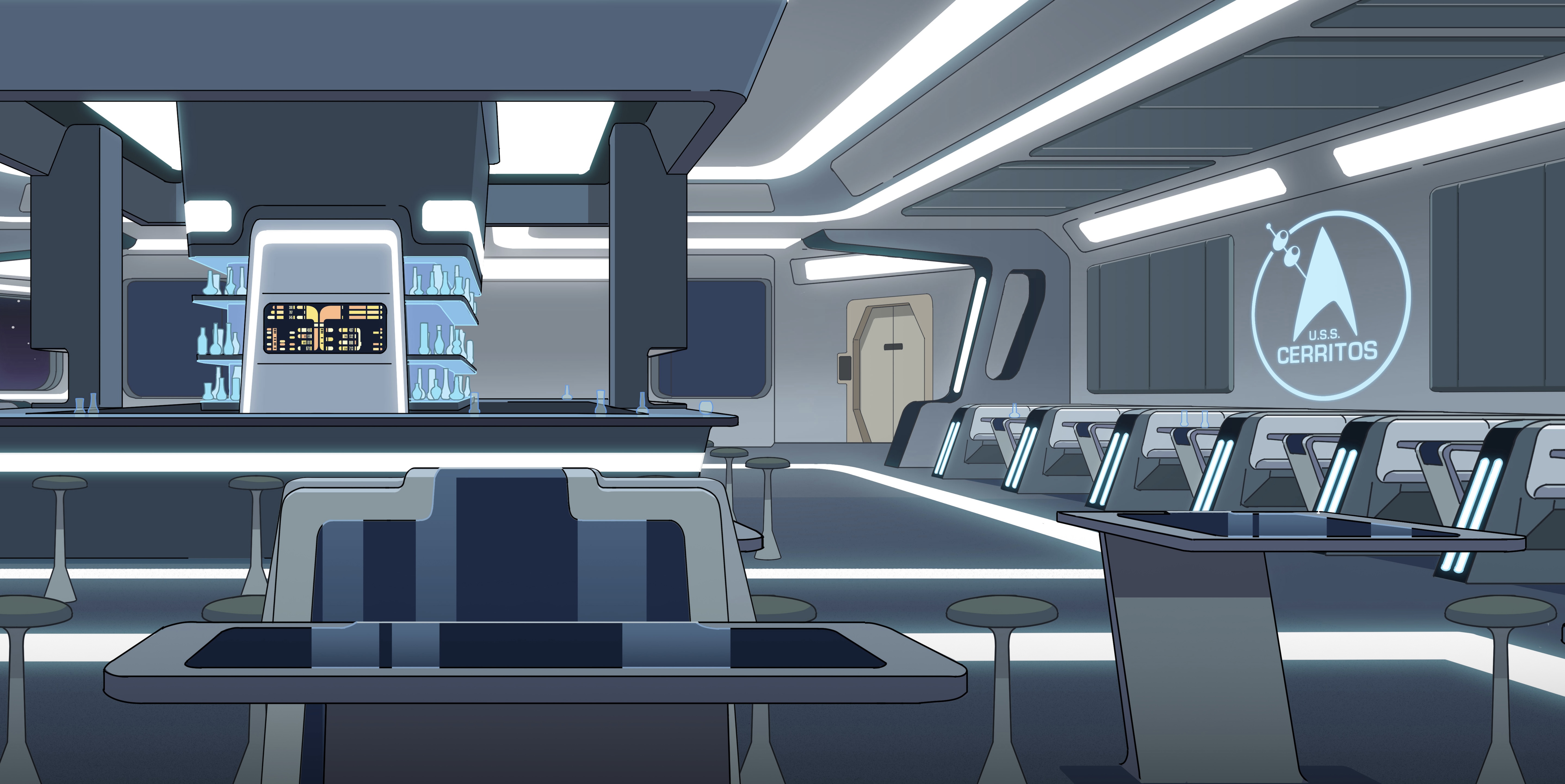 Cerritos Lounge Tier: $5
Everything in the other tiers plus...
1. Access to Erin's new Classic Cocktails series of videos
2. Your name in the thank you's at the end of each Twitch Stream and Youtube video
3. Bi-Monthly post pod Zoom hangout with hosts (subject to which hosts want to stay and hang)
4. One-month early access to our bi-monthly table read and access to our private LIVE recording via YouTube.
*Changes! Guest spot drawing is going away. We feel this was another failed experiment, not that the guest spots were bad, it just seems when we drew some people that they weren't comfortable coming on or there was a logistics issue. A newer, more streamlined version of this will be in Tier 4. As for the bi-monthly Zoom hangouts. Anyone in this tier and above can come to join us for a drink after we record our show. This is a way to salvage a bit of the fun that was DS9 and just hang out together. This will always be subject to which hosts feel like staying. Table reads! Yes, we're doing them, and the first one should hopefully be next month and will be bi-monthly. These will be recorded privately on YouTube and you'll have access to watch that recording and access to the podcast version for a month before it goes public. The first one we are looking at is "Magic to Make the Sanest Man Go Mad."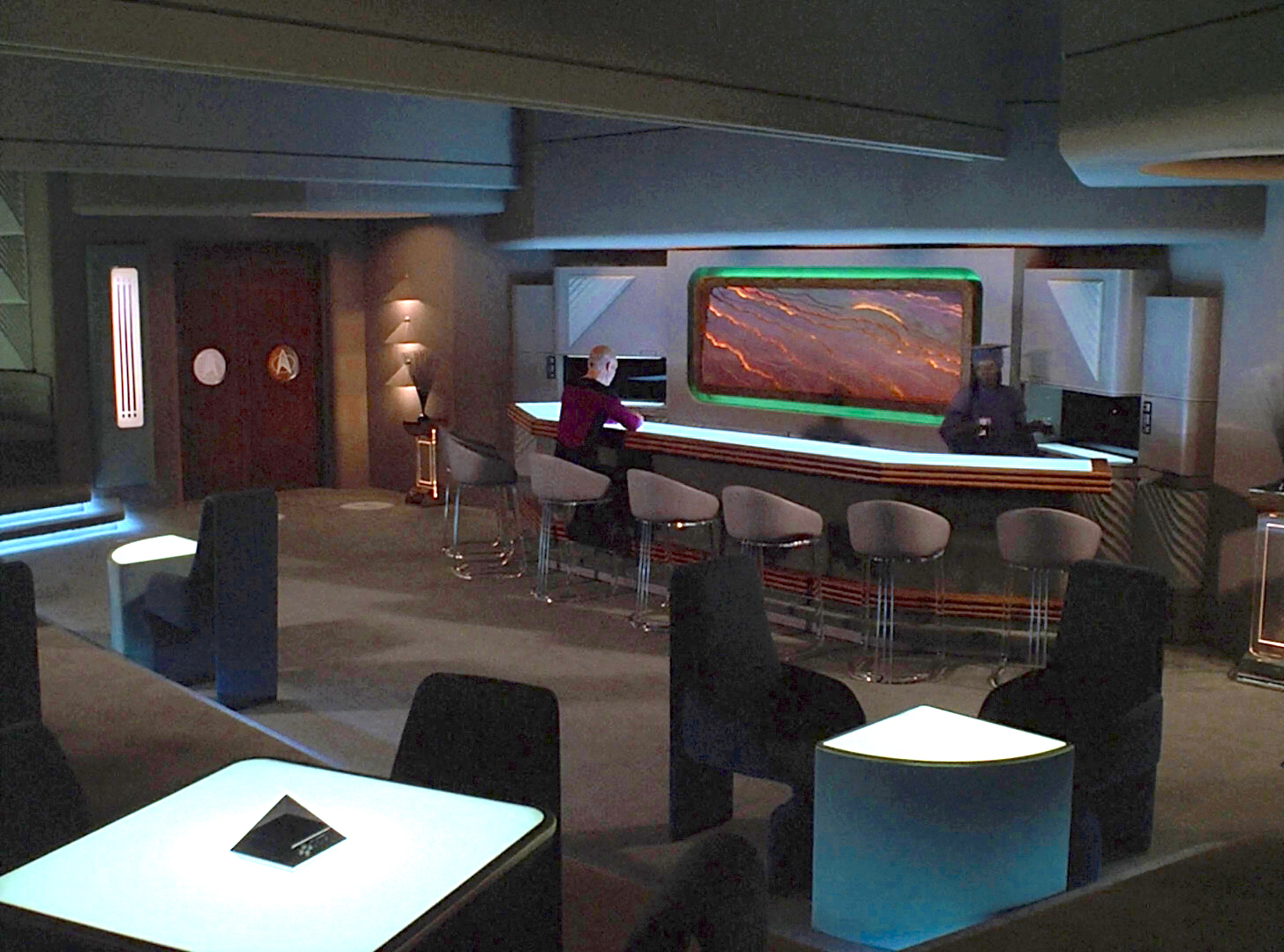 Ten Forward Tier: $10
EVERYTHING in the other tiers plus... 
1. A quarterly exclusive pin Designed by Erik
2. Guest star in our bi-monthly table reads with a role of your own
*Changes: cocktail video with Erin and making one with her never got off the ground, and was just not going to logistically work out with Erin. The guest spot is back at a higher tier and now for a ROLE in our table reads! We also want to keep expanding this tier, because $10 of your hard-earned cash means a lot to us, and we want to make sure you get your money's worth. Suggestions here are welcome!
That's it! Please let me know if you have ANY questions!!