There are three weeks to go of season two of
Star Trek Picard,
and things are not looking good for Jean-Luc and his crew.
The future isn't looking bright with Picard and Guinan detained and Raffi and Seven's hunt for Agnus revealing a horrifying truth. Here is the official synopsis for Picard episode 208, "Mercy."
With time running out before the launch of the Europa Mission, Picard and Guinan must free themselves from FBI custody. Seven and Raffi come face-to-face with Jurati and the horror of what she's become.
"Mercy" is written by Cindy Appel & Kirsten Beyer and directed by Joe Menendez.
Join the Strange New Pod crew this Thursday as we review and break down all "Mercy" has to offer. Same bat time, same bat place, 9:30 PM ET, LIVE on Twitch. For now, check out these nine images from the upcoming episode.
"Mercy" Episode Images:
Michelle Hurd as Raffi
Michelle Hurd as Raffi and Jeri Ryan
Patrick Stewart as Picard and Jay Karnes as Agent Martin Wells
Patrick Stewart as Picard
Patrick Stewart as Picard and Jay Karnes as Agent Martin Wells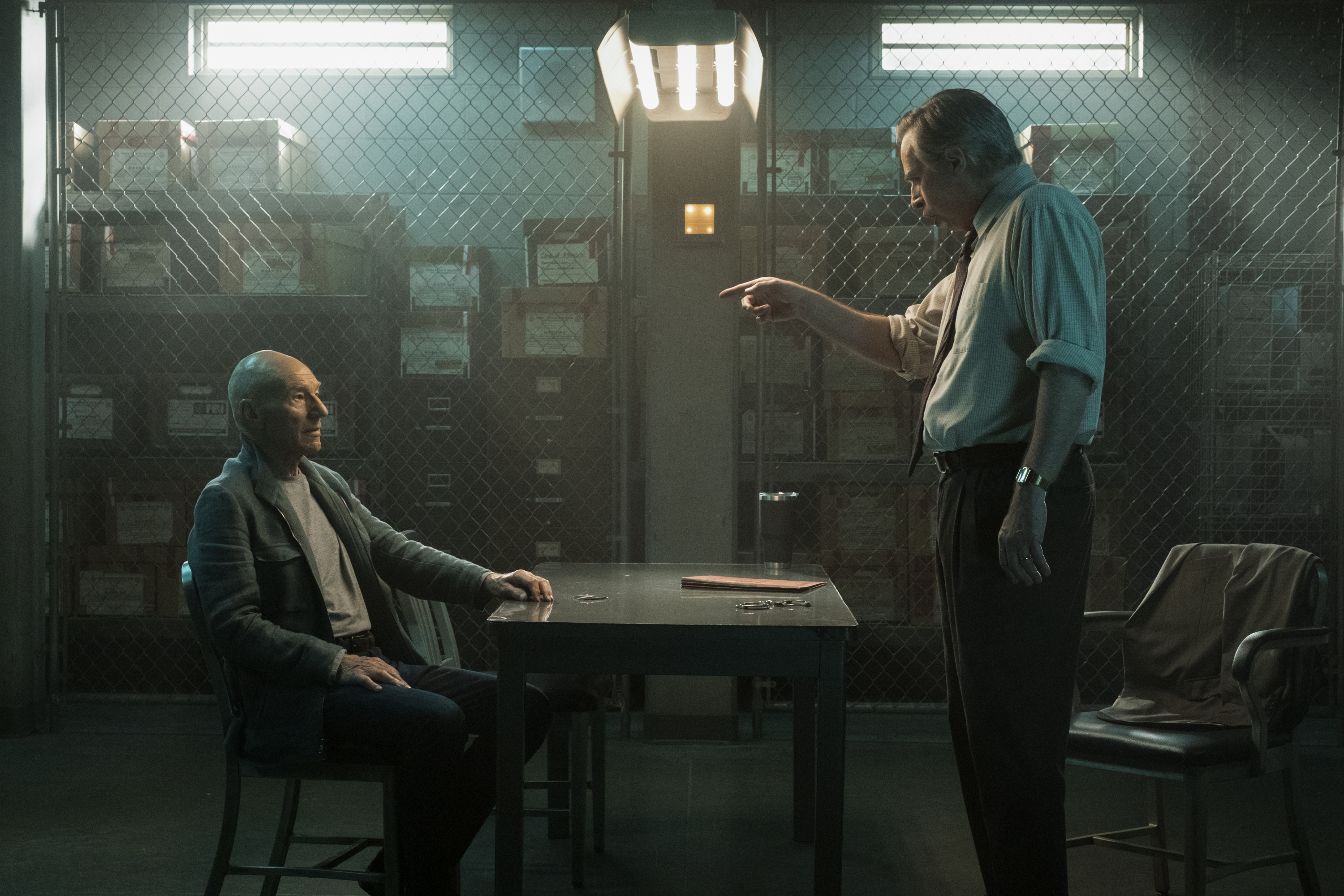 Patrick Stewart as Picard and Jay Karnes as Agent Martin Wells
Jay Karnes as Agent Martin Wells
Ito Aghayere as Guinan
Patrick Stewart as Picard and Ito Aghayere as Guinan