The Final Frontier has arrived.
The wait is nearly over! In just three short days, Star Trek Picard's final season premiere will be upon us, and now, we have nine brand new images from the episode to whet your appetite even more. Here is the synopsis for episode 301, "The Next Generation."
After receiving a cryptic, urgent distress call from Dr. Beverly Crusher, Admiral Jean-Luc Picard enlists help from generations old and new to embark on one final adventure: a daring mission that will change Starfleet, and his old crew forever.
"The Next Generation" is written by Terry Matalas and directed by Doug Aarniokoski.
Join the Strange New Pod crew Thursday night LIVE on YouTube at 9:30 PM ET as we review the highly anticipated Picard season premiere! With that said, get to your station Ensign, and check out these images.
"The Next Generation" Episode Images:
Gates McFadden as Dr. Beverly Crusher - Photo Credit: Trae Patton/Paramount+
Gates McFadden as Dr. Beverly Crusher - Photo Credit: Trae Patton/Paramount+
Patrick Stewart as Picard - Photo Credit: Trae Patton/Paramount+
Patrick Stewart as Picard - Photo Credit: Trae Patton/Paramount+
Jeri Ryan as Seven of Nine - Photo Credit: Trae Patton/Paramount+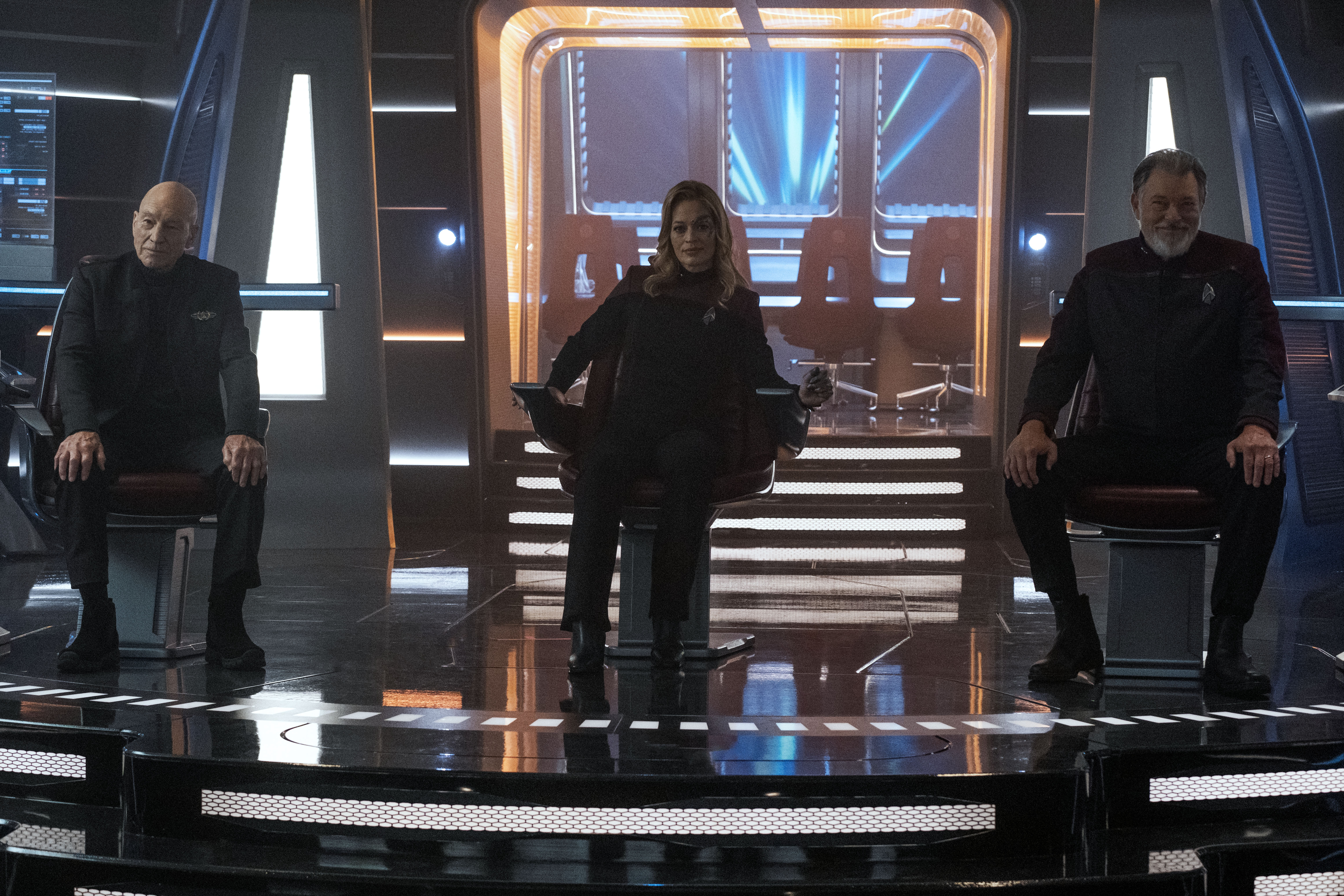 Patrick Stewart as Picard, Jonathan Frakes as Riker, and Jeri Ryan as Seven of Nine - Photo Credit: Trae Patton/Paramount+
Ashlei Sharpe Chestnut as Sidney La Forge - Photo Credit: Trae Patton/Paramount+
Jonathan Frakes as Riker - Photo Credit: Trae Patton/Paramount+
Patrick Stewart as Picard, Jonathan Frakes as Riker, and Jeri Ryan as Seven of Nine - Photo Credit: Trae Patton/Paramount+