With Jurati and her makeshift drones bearing down on 
La Sirena
, it's up to Picard, Rios, Seven, Raffi, and Tallinn to mount a defense at Château Picard.
But how much of a fight can the five of them put up against the Borg Queen and her new military drones? Here is the official synopsis for Picard season two's penultimate episode:
Picard and his crew fight for their lives as they come under attack from a new incarnation of an old enemy. But to survive, Picard must first face the ghosts of his past. Seven and Raffi have a final showdown with Jurati.  
"Hide and Seek" is written by Matt Okumura & Chris Derrick and directed by Michael Weaver.
Join us this Thursday LIVE on Twitch as we review and break down this action-packed episode of Star Trek Picard! 9:30 P.M. ET. Now, find a good hiding spot and check out these six images from "Hide and Seek."
"Hide and Seek" Episode Images:
Orla Brady as Tallinn and Patrick Stewart as Picard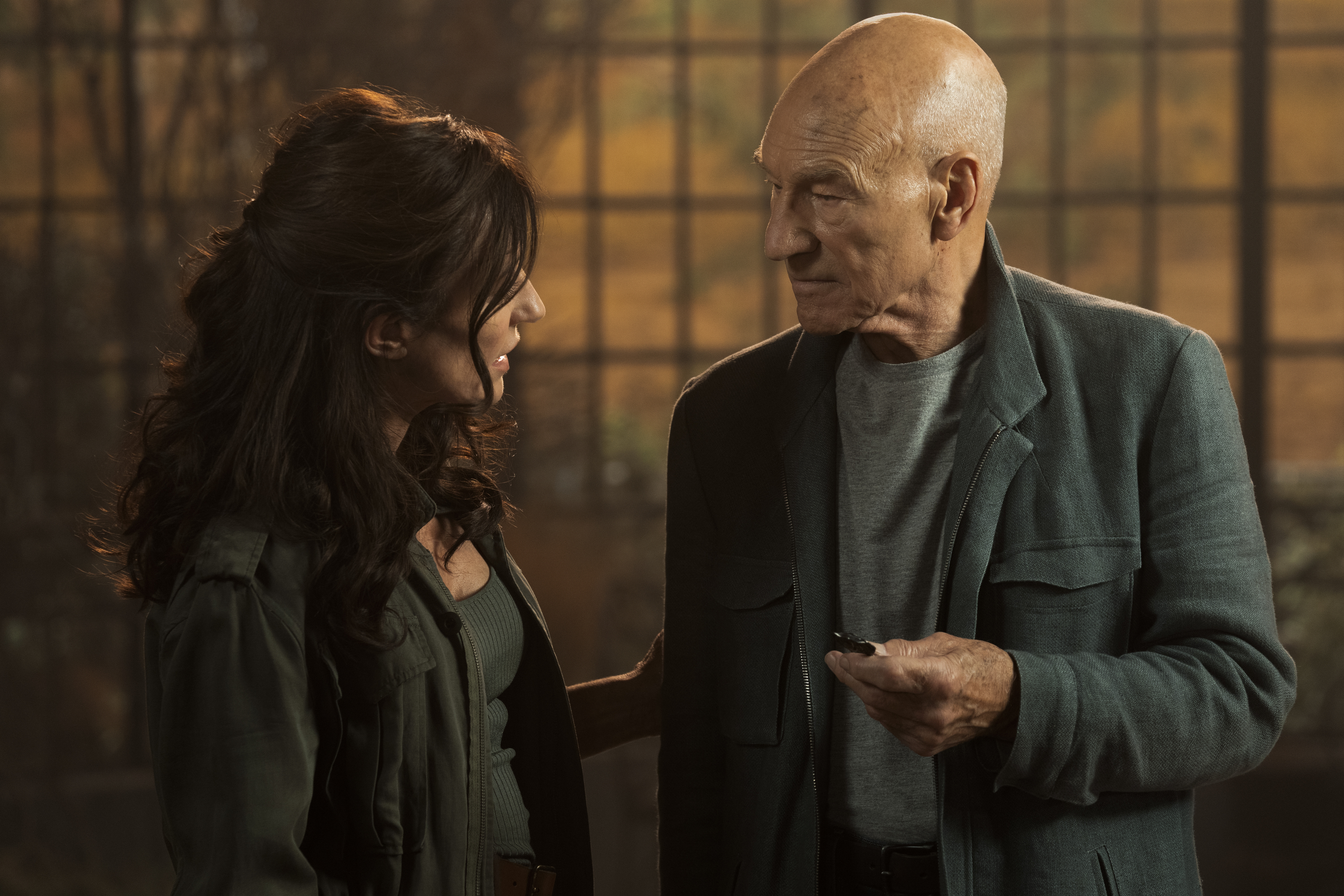 Orla Brady as Tallinn and Patrick Stewart as Picard 
Dillon Von Halle as Young Picard 
Patrick Stewart as Picard and Orla Brady as Tallinn 
Patrick Stewart as Picard and Orla Brady as Tallinn
Patrick Stewart as Picard