It all comes to this...
We head into our last week of Star Trek Prodigy until the show returns later this year. Our crew of "cadets" led by Dal are in a less than ideal situation after the events of "A Moral Star, Pt. 1.". With Gwyn trapped on the Protostar with the Diviner and a Holo Janeway going through a Mr. Hyde type of situation, the team will have to act fast if they have any chance of getting her back. Here is the synopsis for Prodigy's mid-season finale, "A Moral Star, Pt. 2."
When the plan goes awry, the crew must improvise. Meanwhile, Gwyn discovers a dark truth that will forever jeopardize their quest toward salvation.
You won't want to miss our live show Thursday at 9:30 PM ET on Twitch. As always, we'll break everything down from "A Moral Star, Pt. 2" and give our mid-season rating of Prodigy's freshman season. In the meantime, check out four images from the episode.
"A Moral Star, Pt. 2" Episodes Images:
Ella Purnell as Gwyn, Kate Mulgrew as Janeway, and John Noble as The Diviner
Brett Gray as Dal 
Angus Imrie as Zero, Jason Mantzoukas as Jankom Pog, and Rylee Alazraqui as Rok-Tahk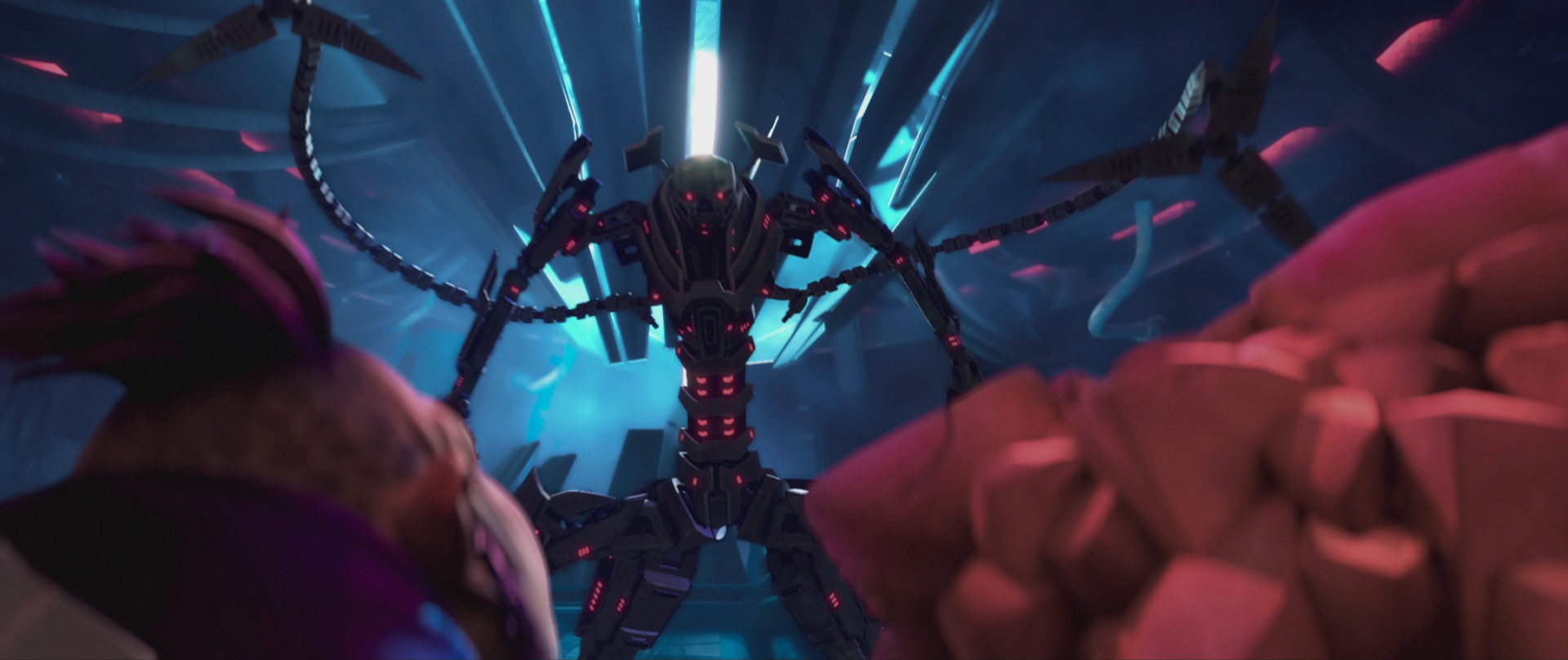 Jimmi Simpson as Drednok