With Book on the run and a stunning new revelation about the DMA and species 10-C, it's all hands on deck for Captain Burnham and the crew of 
Discovery. 
Plus, it's the return of a friendly face. Commander Nhan (Rachael Ancheril) rejoins the crew to assist in the hunt for Book. Here is the official synopsis for episode 409 of Star Trek Discovery.
Captain Burnham and theU.S.S. Discovery race to stop Book and Ruon Tarka from launching a rogue plan that could inadvertently endanger the galaxy.
"Rubicon" is written by Alam McElroy and directed by Andi Armaganian.
As Discovery moves right along, make sure you don't miss a minute of our live reactions to the episode every Thursday night on Twitch, 9:30 PM ET. Wating is hard, so here are twelve images from the upcoming episode to help tide you over.
"Rubicon" Episode Images:
Shawn Doyle as Ruon Tarka and David Ajala as Book 
Shawn Doyle as Ruon Tarka and David Ajala as Book
Doug Jones as Saru and Wilson Cruz as Culber
Sonequa Martin-Green as Burnham
Sonequa Martin-Green as Burnham
Sonequa Martin-Green as Burnham and Rachael Ancheril as Commander Nhan
Sonequa Martin-Green as Burnham and Rachael Ancheril as Commander Nhan 
Sonequa Martin-Green as Burnham and Rachael Ancheril as Commander Nhan 
Sonequa Martin-Green as Burnham, Emily Coutts as Detmer and Rachael Ancheril as Commander Nhan 
Doug Jones as Saru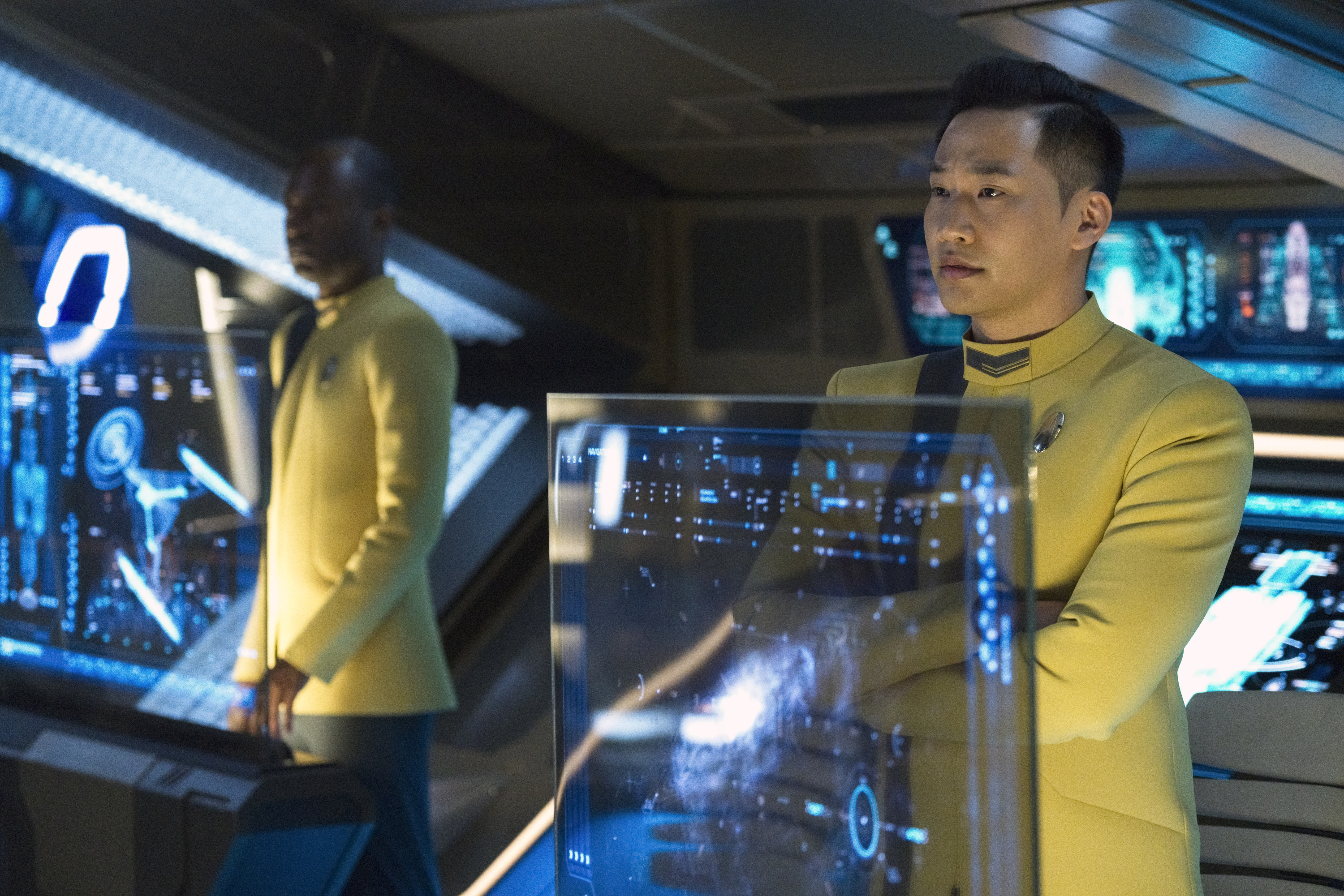 Patrick Kwok-Choon as Gen Rhys 
Shawn Doyle as Ruon Tarka and David Ajala as Book