Strange New Worlds
is already at the halfway point of its freshman season and, so far, is on its way to becoming
Star Trek's
best first-season effort since
Lower Decks.
And after a very serious, critically acclaimed episode, Strange New Worlds lightens things up this week with romance, comedy, and hijinks. Here is the official synopsis for episode 105, "Spock Amok."
It's a comedy of manners when Spock has a personal visit in the middle of Captain Pike's crucial negotiations with an unusual alien species.
"Spock Amok" is written by Henry Alonso Myers & Robin Wasserman and directed by Rachel Leiterman.
Make sure to grab a Cardassian Sunrise and join us this Thursday LIVE on Twitch as we review this feel-good episode of Strange New Worlds. 9:30 PM ET. While you wait, enjoy these 22 photos from "Spock Amok."
"Spock Amok" Episode Images:
Ethan Peck as Spock - Photo Cr: John Medland/Paramount+
Ethan Peck as Spock - Photo Cr: John Medland/Paramount+
Ethan Peck as Spock and Gia Sandhu as T'Pring - Photo Cr: John Medland/Paramount+
Ethan Peck as Spock - Photo Cr: John Medland/Paramount+
Gia Sandhu as T'Pring - Photo Cr: John Medland/Paramount+
Gia Sandhu as T'Pring - Photo Cr: John Medland/Paramount+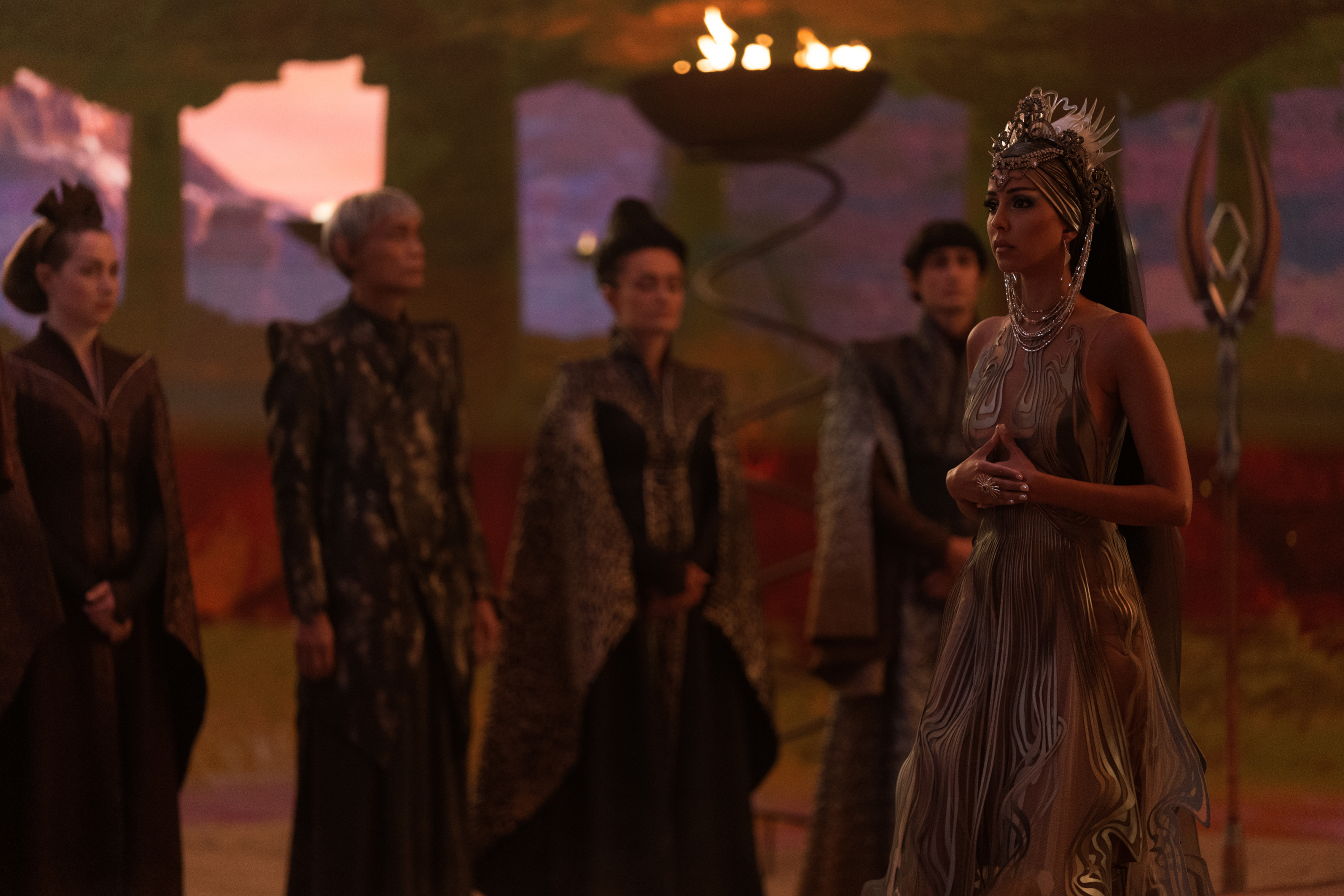 Gia Sandhu as T'Pring - Photo Cr: John Medland/Paramount+
Ethan Peck as Spock - Photo Cr: John Medland/Paramount+
Ethan Peck as Spock - Photo Cr: John Medland/Paramount+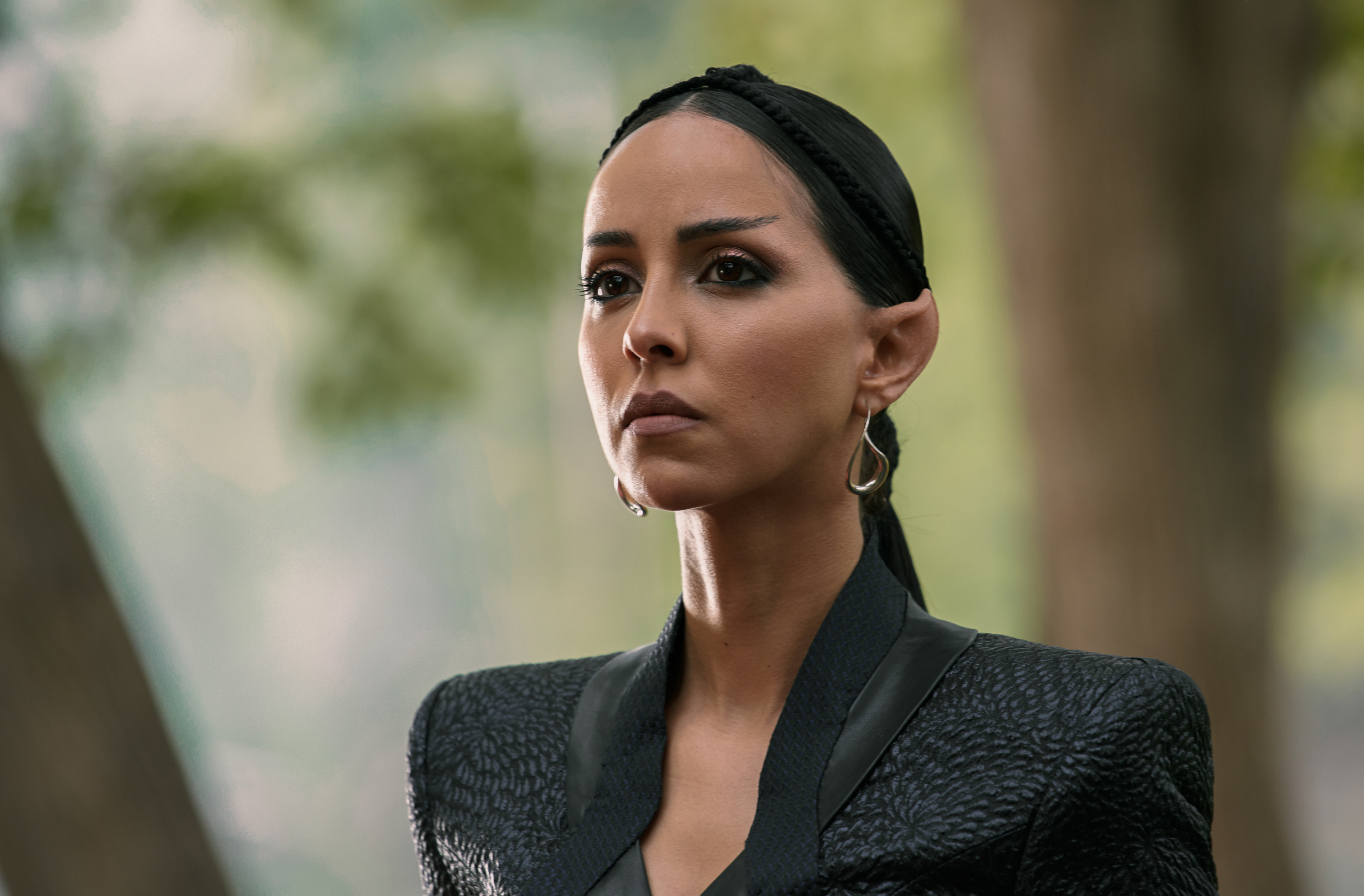 Gia Sandhu as T'Pring - Photo Cr: Marni Grossman/Paramount+
Melissa Navia as Ortegas - Photo Cr: Marni Grossman/Paramount+
Jess Bush as Nurse Chapel - Photo Cr: Marni Grossman/Paramount+
Ethan Peck as Spock - Photo Cr: Marni Grossman/Paramount+
Jess Bush as Nurse Chapel - Photo Cr: Marni Grossman/Paramount+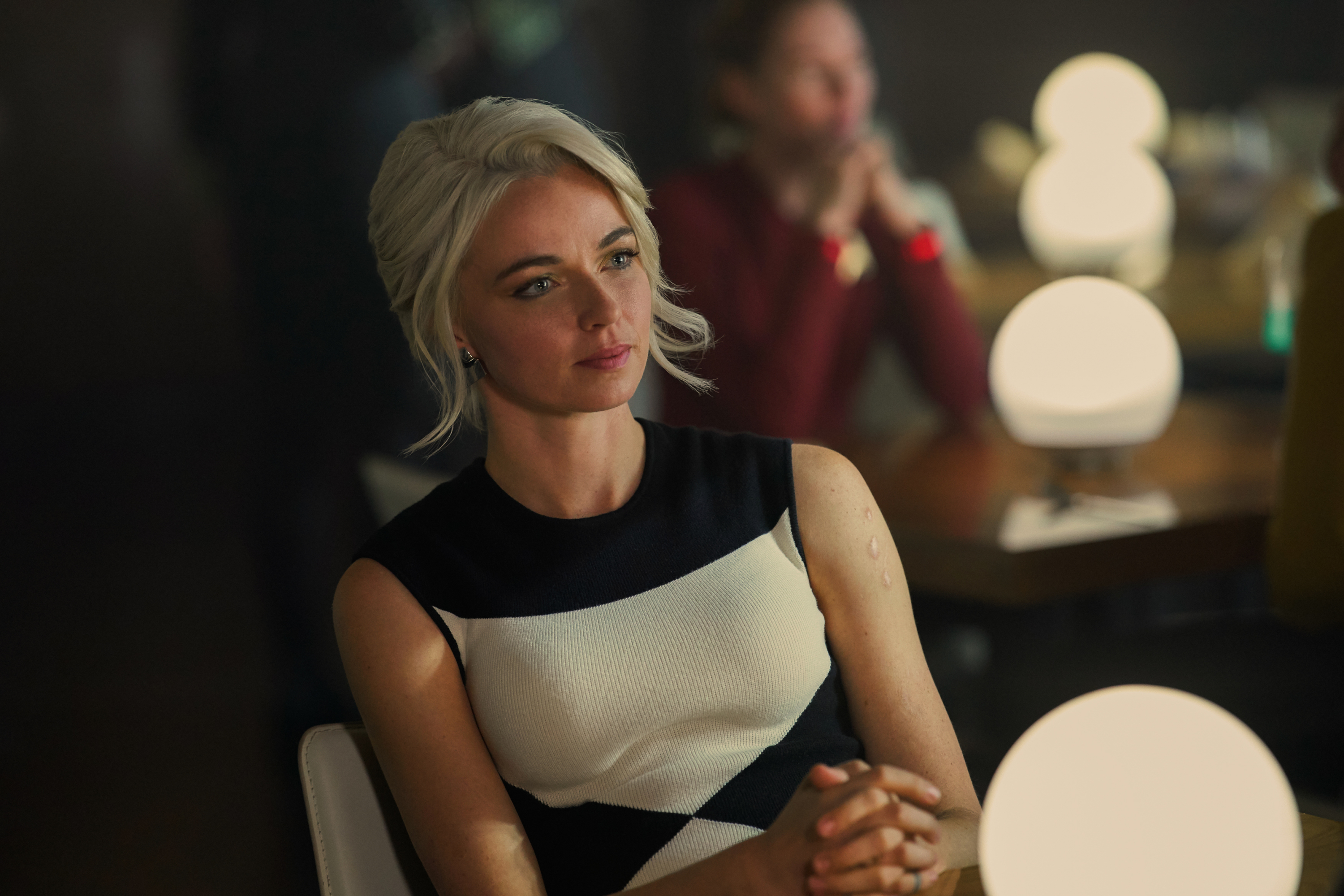 Jess Bush as Nurse Chapel - Photo Cr: Marni Grossman/Paramount+
Ethan Peck as Spock and Gia Sandhu as T'Pring - Photo Cr: Marni Grossman/Paramount+
Ethan Peck as Spock and Gia Sandhu as T'Pring - Photo Cr: Marni Grossman/Paramount+
Ethan Peck as Spock and Gia Sandhu as T'Pring - Photo Cr: Marni Grossman/Paramount+
Gia Sandhu as T'Pring - Photo Cr: Marni Grossman/Paramount+
Ethan Peck as Spock and Gia Sandhu as T'Pring - Photo Cr: Marni Grossman/Paramount+
Ethan Peck as Spock and Gia Sandhu as T'Pring - Photo Cr: Marni Grossman/Paramount+
Ethan Peck as Spock - Photo Cr: Marni Grossman/Paramount+