Desperate for more answers about the DMA, 
Discovery 
enters a subspace rift left from the anomaly.
We'll also see Gray striking up a possible friendship with Zora and a lot of Grudge cat! Did we mention Dr. Pollard is back? Check out the synopsis of Star Trek Discovery episode 406.
Seeking answers, the U.S.S. Discovery ventures into a subspace rift

created by the Dark Matter Anomaly. Meanwhile, Book faces a strange

visitor from his past. 
"Stormy Weather" is written by Anne Cofell Saunders and directed by Jonathan Frakes. 
Episode 60 of A Strange New Pod will be full of Christmas spirit this Thursday as we review the latest episode of Discovery! Make sure you join us at 9:30 PM LIVE on Twitch. But we know why you're really here. Check out these 25 images and a whole lot of Grudge love. 
"Stormy Weather" Episode Images:
Sonequa Martin-Green as Burnham and Doug Jones as Saru 
David Ajala as Book and Grudge the cat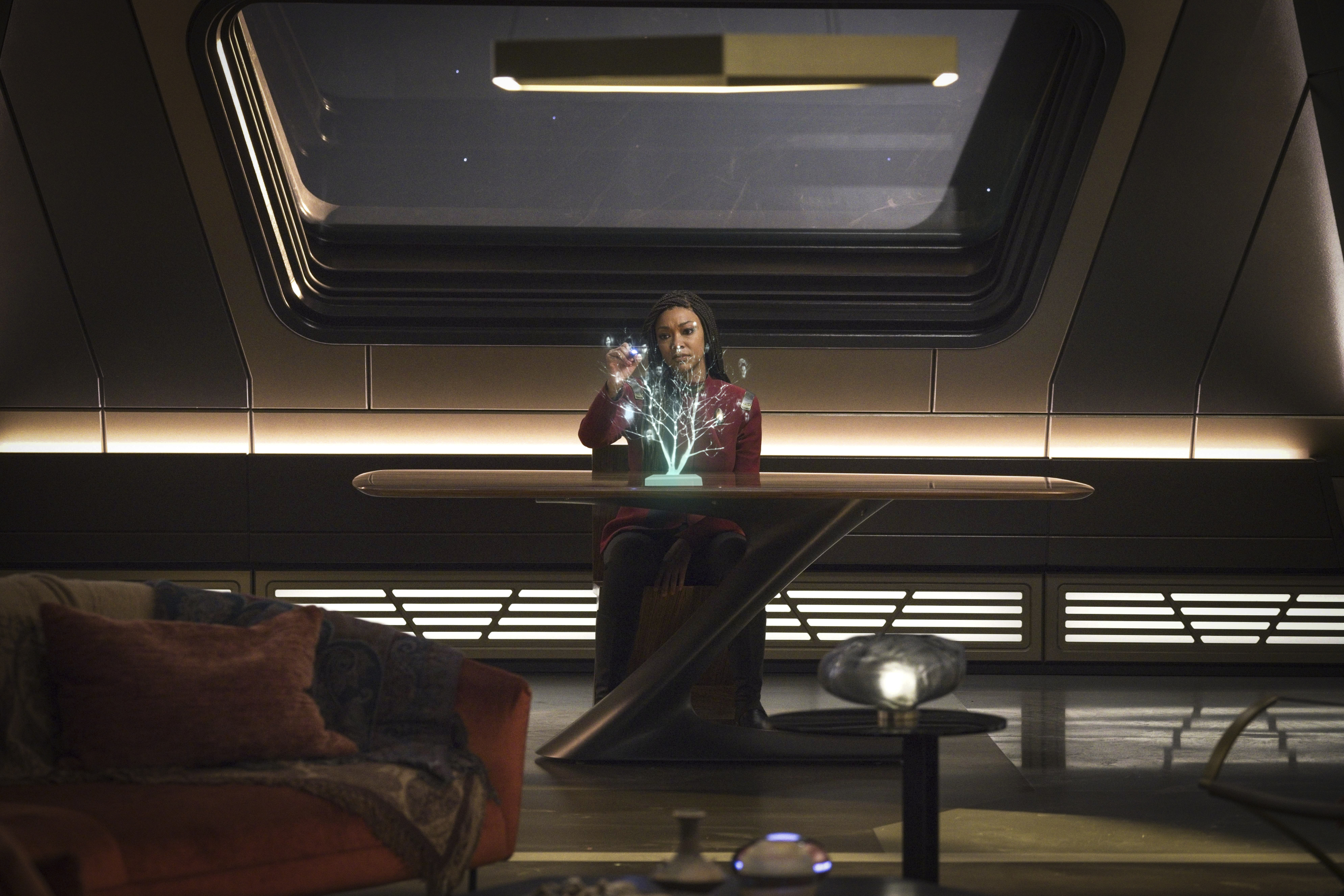 Sonequa Martin-Green as Burnham 
Grudge the cat
Grudge the cat
Grudge the cat 
Grudge the cat
Raven Dauda as Dr. Tracy Pollard 
David Ajala as Book and Grudge the cat 
David Ajala as Book, Grudge the cat and Sonequa Martin-Green as Burnham
David Ajala as Book and Sonequa Martin-Green as Burnham
David Ajala as Book and Sonequa Martin-Green as Burnham 
Sonequa Martin-Green as Burnham
Grudge the cat 
Grudge the cat 
Grudge the cat 
Anthony Rapp as Stamets
David Ajala as Book
David Ajala as Book
Blu del Barrio as Adira and Ian Alexander as Gray 
Blu del Barrio as Adira and Ian Alexander as Gray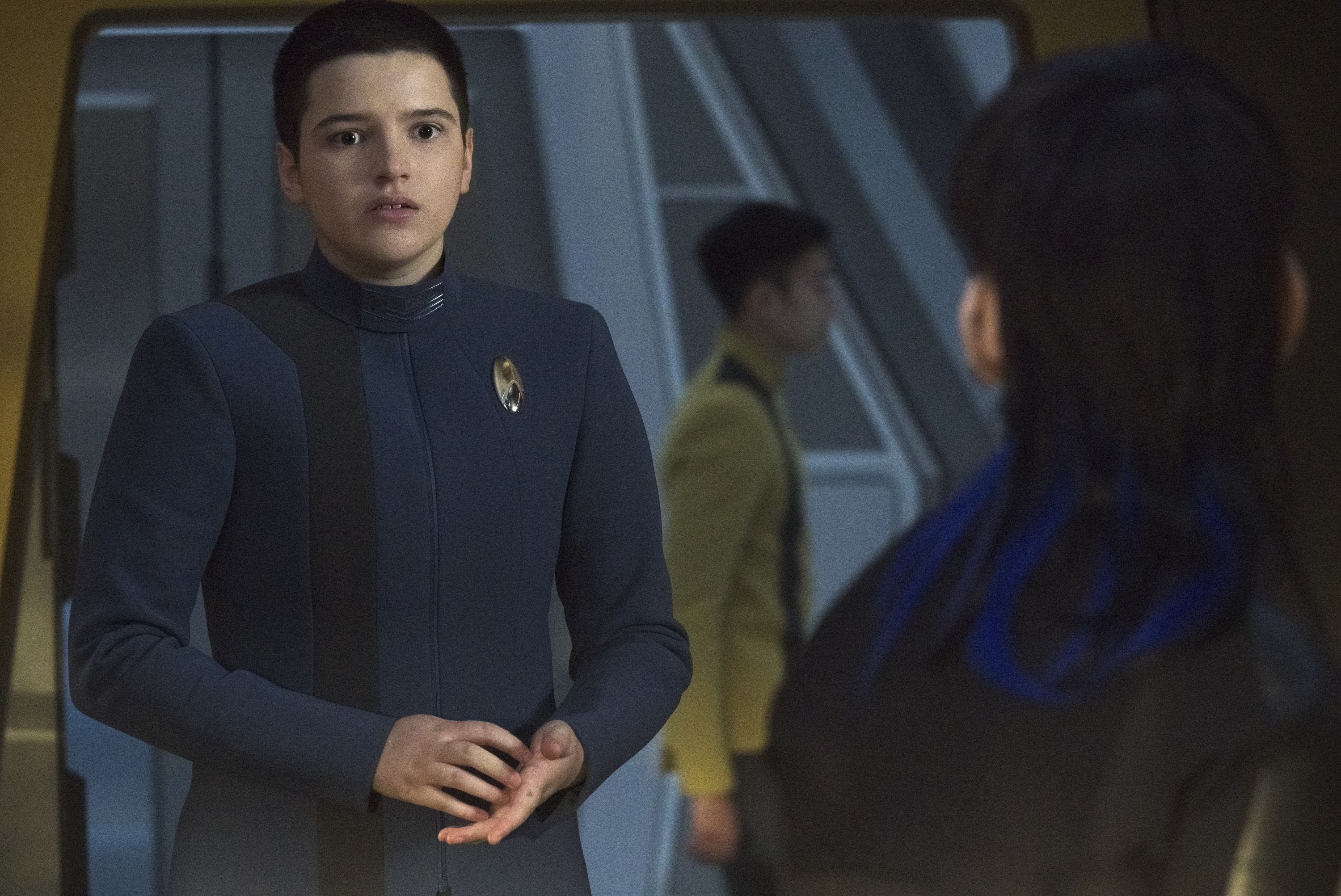 Blu del Barrio as Adira and Ian Alexander as Gray 
Blu del Barrio as Adira and Ian Alexander as Gray 
Ian Alexander as Gray 
Ian Alexander as Gray