By the ASNP Crew
Just three episodes left to go before Lower Decks warps out of season two to begin production on season three! In this week's episode, the crew looks like they're going to revisit some classic Trek episodes including "Mirror Mirror!" Check out the official synopsis from Paramount Plus:
A consultant arrives on the U.S.S. Cerritos to run drills that require the lower deckers and bridge crew to swap duties.
Written by Ann Kim and directed by Kim Arndt, check out a few preview images, and don't forget to join us LIVE on Twitch this Thursday at 9:30 PM ET for our live review and reactions!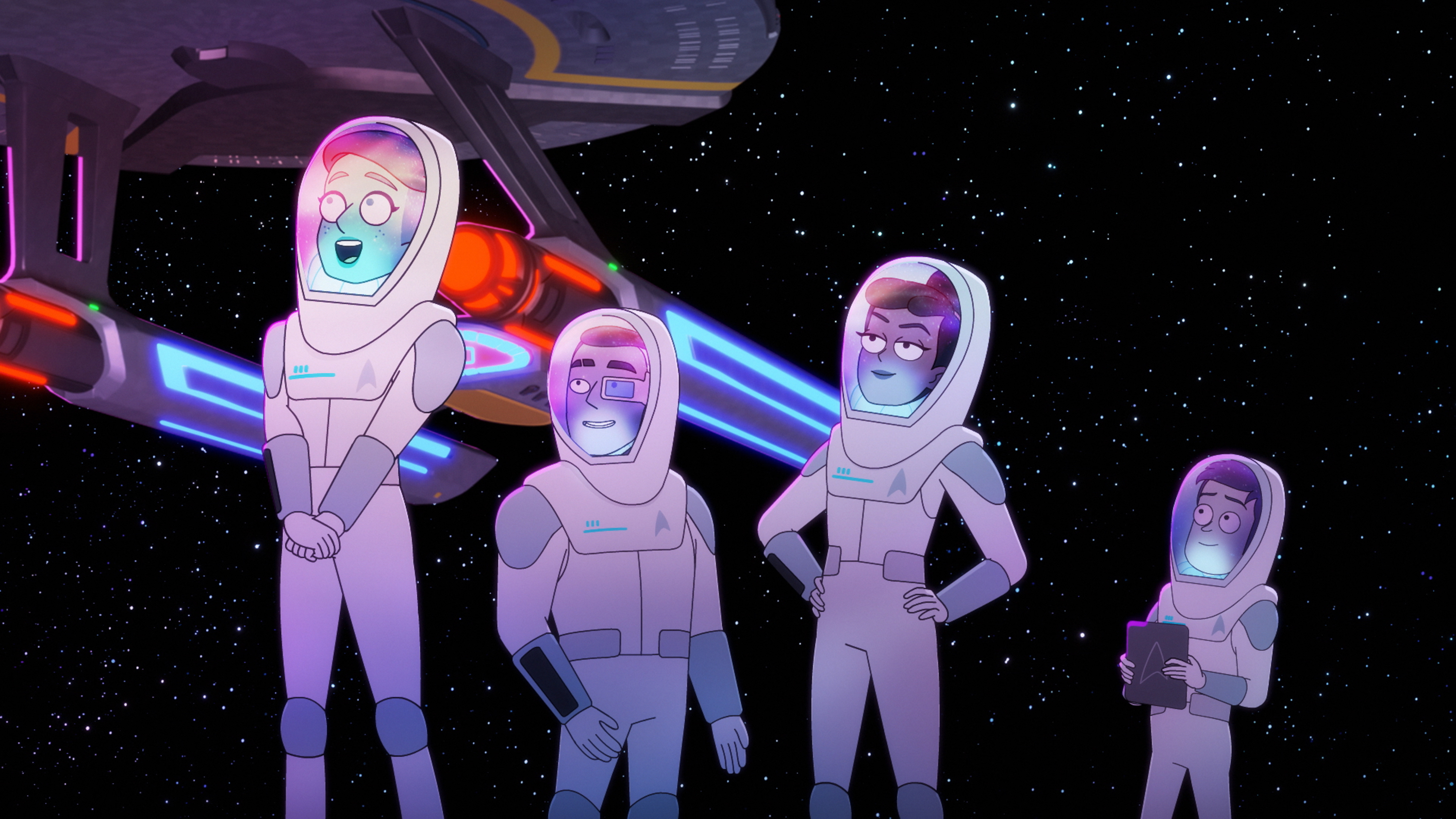 We all know how this ends...
Mariner isn't pleased, presumably about being stranded...
Carol, nervous?
Mirror, mirror on the wall...
Tendi (Noël Wells) doesn't look very comfortable with this Klingon
Wild, Wild West, Beckett West, desperado...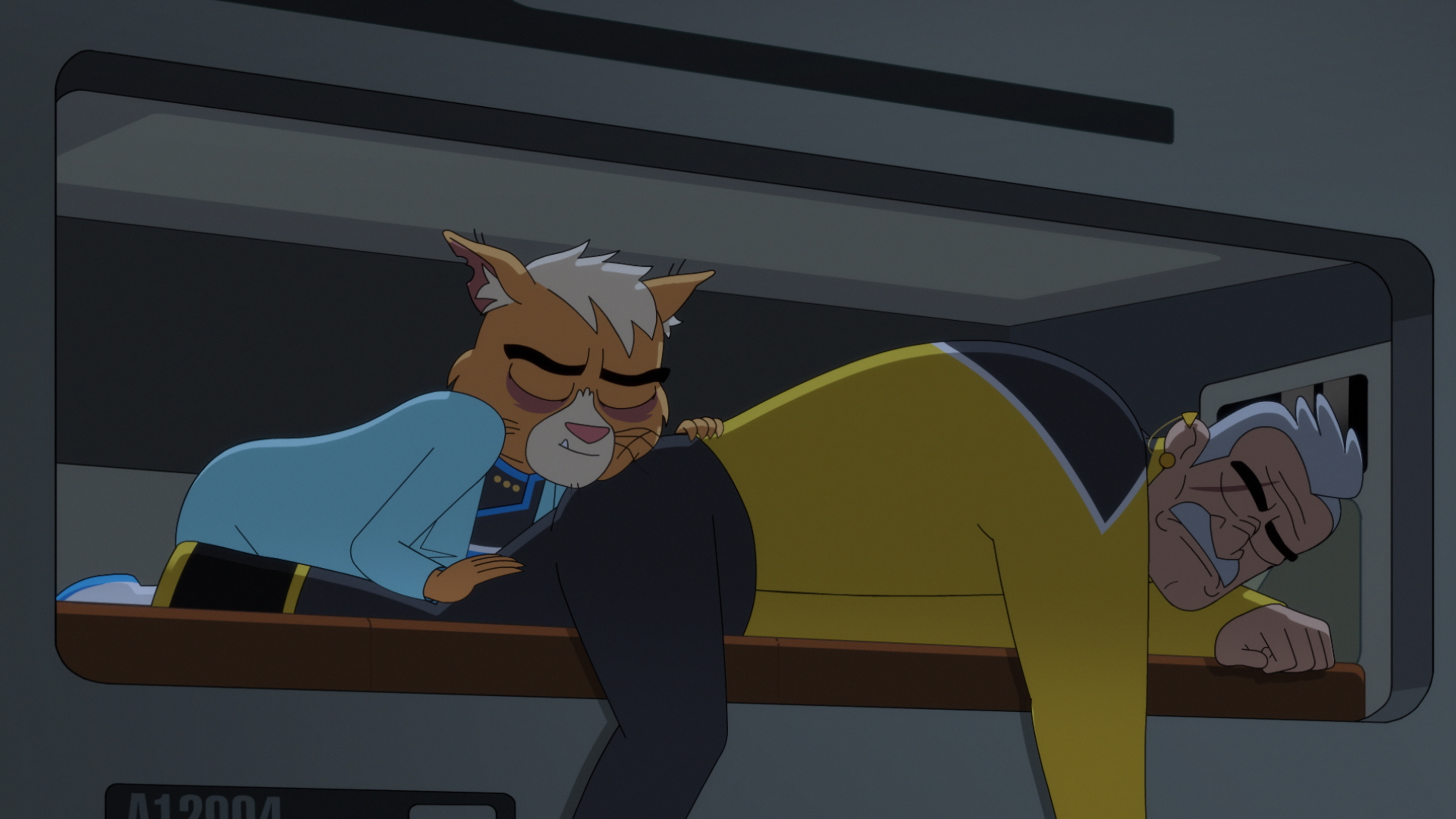 These two are relationship goals
Carol (Dawnn Lewis) and Mariner (Tawny Newsome) fighting over ops