After thirteen plus weeks, it's all come down to this.
With first contact made with Species Ten-10 and then botched by Tarka, what fate lies for Discovery and her crew? What of Earth and Ni'Var? Here is the official synopsis for Discovery's fourth season finale, "Coming Home."
In the season four finale, the DMA approaches Earth and Ni'Var. With evacuations underway, Burnham and the team aboard the U.S.S. Discovery must find a way to communicate and connect with a species far different from their own before time runs out.
"Coming Home" is written by Michelle Paradise and directed by Olatunde Osunsanmi.
Join us Thursday night for our Discovery season four finale review show as we break it all down; LIVE on twitch, 9:30 PM ET. While you wait, here are seven images from the upcoming episode.
"Coming Home" Episode Images:
David Ajala as Book 
Chelah Horsdal as President Rillak, Sonequa Martin-Green as Burnham, Blu del Barrio as Adira and Anthony Rapp as Stamets
Chelah Horsdal as President Rillak and Sonequa Martin-Green as Burnham
Chelah Horsdal as President Rillak and Sonequa Martin-Green as Burnham
David Ajala as Book and Tig Notaro as Reno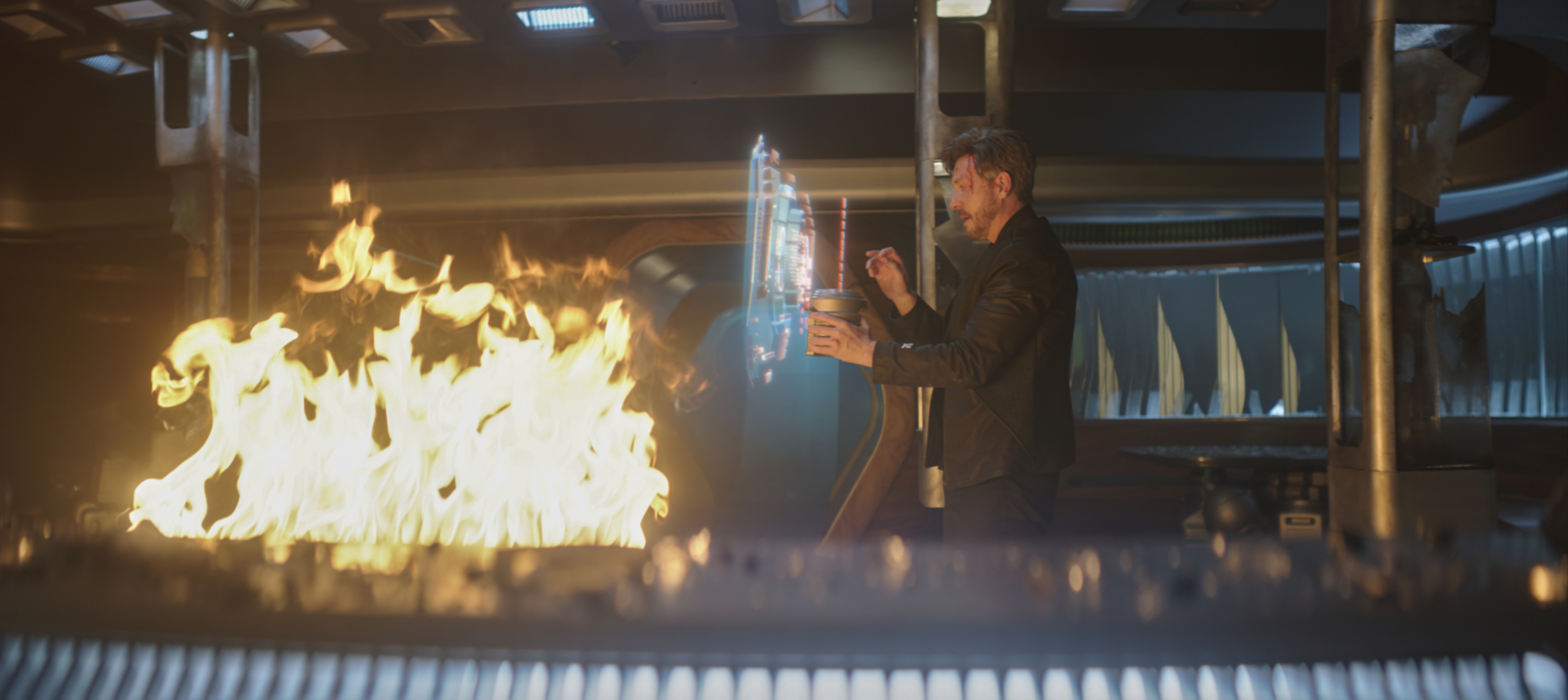 Shawn Doyle as Tarka 
Blu del Barrio as Adira, Wilson Cruz as Culber and Anthony Rapp as Stamets