Just under two years ago, we recorded the very first episode of Strange New Pod.
Born from the announcement that Anson Mount as Captain Pike would get to boldly go on new voyages aboard the Enterprise, Strange New Pod has evolved into so much more than a Strange New Worlds show. But as Girafe said in our tweet promoting Thursday's show this morning, the time is finally here! Check out the official synopsis for Star Trek Strange New Worlds' series premiere.
When one of Pike's officers goes missing while on a secret mission for Starfleet, Pike has to come out of self-imposed exile. He must navigate how to rescue his officer, while struggling with what to do with the vision of the future he's been given. 
"Strange New Worlds" teleplay is written by Akiva Goldsman. The story is written by Akiva Goldsman, Alex Kurtzman, and Jenny Lumet and directed by Akiva Goldsman.
It is a great honor to finally write this. Join us this Thursday LIVE on Twitch as we review and break down the series premiere of Star Trek Strange New Worlds with special guest Jessie Gender! 9:30 PM ET. While you anxiously await the episode to drop on Paramount Plus, check out these ten images from "Strange New Worlds.
"Strange New Worlds" Episode Images:
Anson Mount as Pike 
Anson Mount as Pike and Adrian Holmes as Admiral April 
Anson Mount as Pike
Adrian Holmes as Admiral April 
Christina Chong as La'an, Ethan Peck as Spock, and Anson Mount as Pike
Ethan Peck as Spock 
Celia Rose Gooding as Uhura 
Melissa Navia as Ortegas
Ethan Peck as Spock and Anson Mount as Pike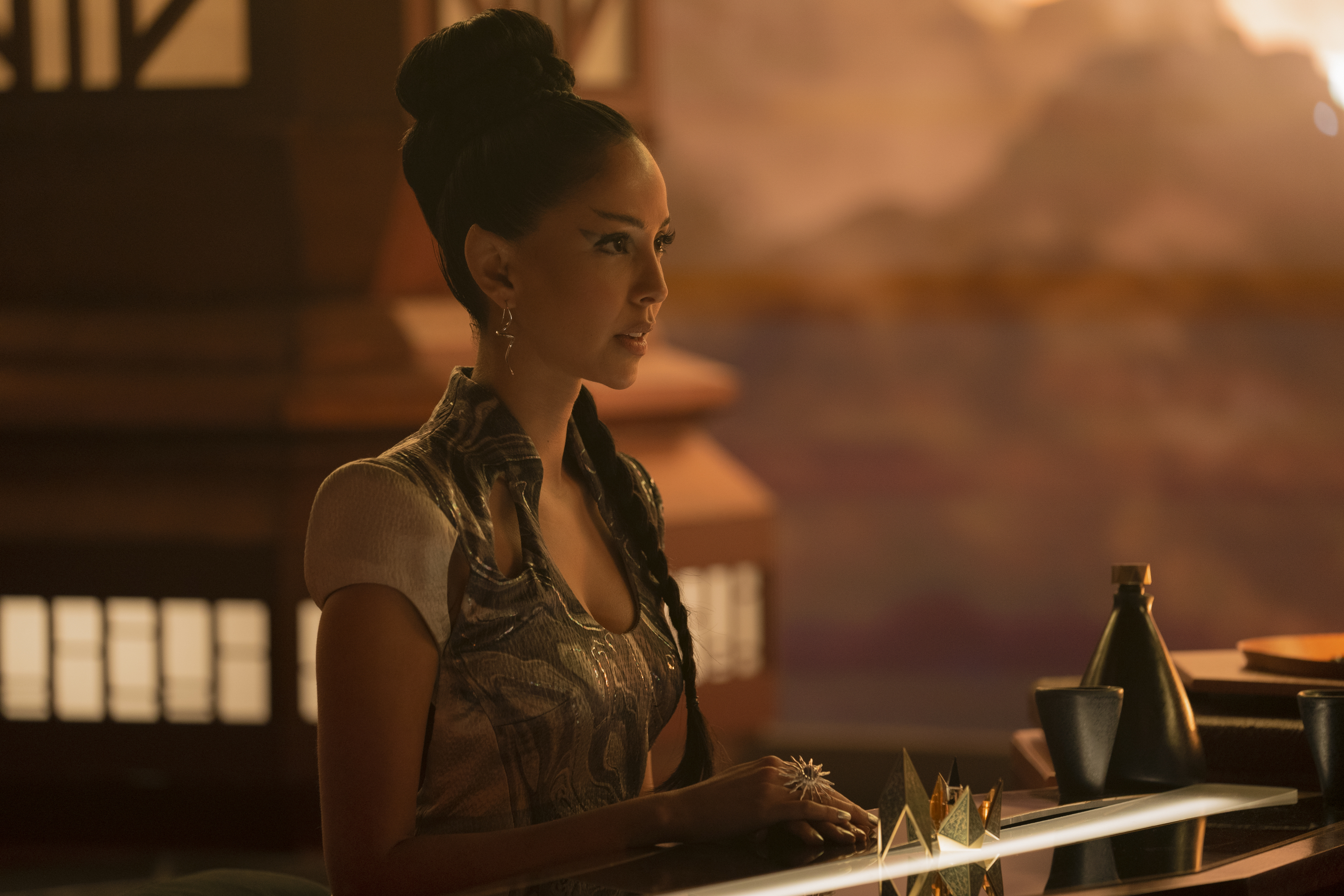 Gia Sandhu as T'Pring